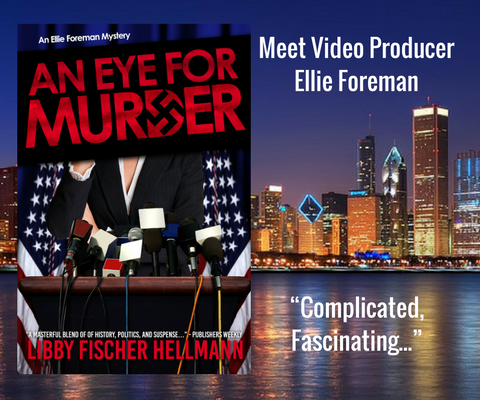 The first novel in crime writer Libby Fischer Hellmann's popular Ellie Foreman mystery series,
An Eye for Murder
, introduces the documentary filmmaker, single mom, and amateur sleuth in a story that begins in Nazi-era Prague and ends on the North Shore suburbs of present-day Chicago.
When an elderly stranger, Ben Sinclair, watches Ellie's "Celebrate Chicago" cable TV show and dies suddenly not long after, Ellie receives a letter from Ben's landlady, who's found Ellie's name on a scrap of paper among Ben's possessions. Agreeing to help dispose of his effects, but not knowing of any connection, Ellie begins to piece together Ben's story from the books and wartime relics he's left behind.
Ellie's search for clues takes her on a dangerous, winding trail from the political present of the North Shore to buried memories of the city's ethnic neighborhoods and steel mills, an illicit love affair, Nazi-era intrigue, and more than one murder thrown in. An Eye for Murder (published in 2002) was nominated for an Anthony Award (Best First), one of the mystery community's most prestigious awards.
Editorial Reviews

"A masterful blend of politics, history, and suspense, this novel is well worth reading… sharp humor and vivid language… Ellie is an engaging amateur sleuth. Readers will hope they won't have to wait too long for Ellie's return." Publishers Weekly
"A clever blend of thrills and humor… Hellmann has created a compelling group of believable characters." Chicago Sun-Times
"Complicated… fascinating… Hellmann has a beautifully tuned ear… which makes many of her scenes seriously funny."  Chicago Tribune
"Entertaining and well written… a surprising and satisfying conclusion… a clever thriller." Ted Hertel, Mystery News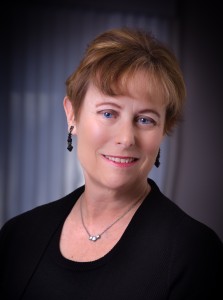 Libby Fischer Hellmann left a career in broadcast news in Washington, DC and moved to Chicago 35 years ago, where she, naturally, began to write gritty crime fiction. Eleven published novels and twenty short stories later, she claims they'll take her out of the Windy City feet first. She has been nominated for many awards in the mystery writing community and has even won a few. More at https://libbyhellmann.com