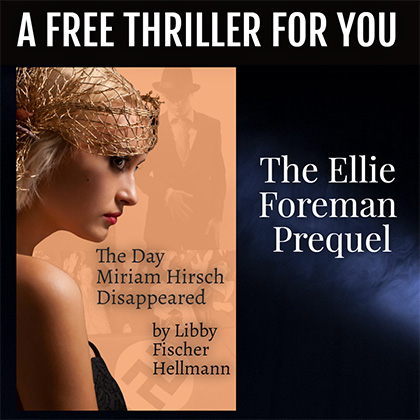 THE DAY MIRIAM HIRSCH DISAPPEARED was the first short story I wrote. My son had been given a book called THE JEWS OF CHICAGO for a Bar Mitzvah present, and when I thumbed through the photographs, they resonated with me — especially those taken during the 1930's in Lawndale, at the time a prosperous Jewish community on Chicago's near West Side. Little did I know then that the story I wrote about those photos would become the "prequel" to the four Ellie Foreman novels. Or that the Ellie Foreman series would be the prequel to the Georgia Davis series. The story, which won the Bouchercon short story contest in 1999, was first published in the Bouchercon Program book. It was later published in ANTHOLOGY TODAY, where it also won a contest, and FUTURES MAGAZINE.
The Ellie Foreman Series consists of five contemporary thrillers featuring Jake's adult daughter, Ellie, a documentary producer in Chicago. The series also includes her daughter Rachel, her friends, and even her ex-husband. The novels are widely available in print, ebook, and audiobook.
And if you'd like to read more of my World War Two stories, take a look at War, Spies, and Bobby Sox, which includes two original novellas. I also have historical thrillers set in Iran, Cuba, the late Sixties in the US, and soon, Vietnam.
Editorial Reviews for the Ellie Foreman Mysteries
"A masterful blend of politics, history, and suspense, this novel is well worth reading… sharp humor and vivid language… Ellie is an engaging amateur sleuth. Readers will hope they won't have to wait too long for Ellie's return." Publishers Weekly
"A clever blend of thrills and humor… Hellmann has created a compelling group of believable characters…" Chicago Sun-Times
"Complicated… fascinating… Hellmann has a beautifully tuned ear… which makes many of her scenes seriously funny." Chicago Tribune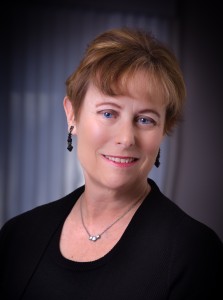 Libby Fischer Hellmann left a career in broadcast news in Washington, DC and moved to Chicago 35 years ago, where she, naturally, began to write gritty crime fiction. Fifteen novels and twenty-five short stories later, she claims they'll take her out of the Windy City feet first. She has been nominated for many awards in the mystery writing community and has even won a few. More at https://libbyhellmann.com