Compulsively Readable Thrillers
The Red Herrings Press is the imprint for Libby Fischer Hellmann's "Compulsively Readable" crime thrillers. She writes both historical and contemporary crime fiction and has published 15 novels and over 25 short stories. All her work is available in print, ebook, and audiobook formats. Her work has been translated to Spanish, German, Italian, and Chinese.
Featured Novel – War, Spies and Bobby Sox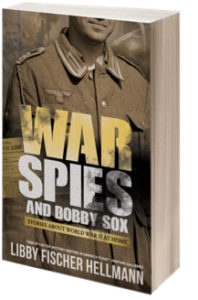 As World War II rages across Europe and the Pacific, its impact ripples through communities in the heartland of America. A farm girl is locked in a dangerous love triangle with two Germans soldiers held in an Illinois POW camp … Another German, a war refugee, is forced to risk her life spying on the developing Manhattan Project in Chicago … And espionage surrounds the disappearance of an actress from the thriving Jewish community of Chicago's Lawndale.
In this trio of tales, acclaimed thriller author Libby Fischer Hellmann beautifully depicts the tumultuous effect of war on the home front and illustrates how the action, terror, and tragedy of World War II was not confined to the front lines.
Reviews
"Libby Fischer Hellman powerfully illustrates what individuals could have faced while living in such perilous times. This is an engaging read with much food for thought." BookReporter.com
"Well-crafted and interesting…strong emotion and a sense of threat carry the story along."
Historical Novel Society
"Fast-reading and well told, the three tales are intriguing, smoothly written and enjoyable. (5 Stars) Theodore Feit, Vine Voice
"Libby Hellmann has created the perfect novel traveling back to another time and place."
The Daily Non Pareil
"Libby Hellmann's prose is powerful. Every part of her WW II era yarns are methodically researched, taut, twist-filled and colorful with well-developed supporting characters. A gripping performance.' Charles J. Masters, "Gliderman of Neptune, The American D-Day Glider Attack"
Libby Fischer Hellmann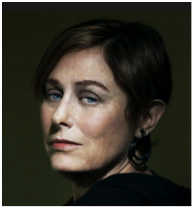 Libby Fischer Hellmann left a career in broadcast news in Washington, DC and moved to Chicago 35 years ago, where she, naturally, began to write gritty crime fiction. Fifteen novels and twenty-five short stories later, she claims they'll take her out of the Windy City feet first.
She has been nominated for many awards in the mystery and crime writing community and has even won a few. She has been a finalist twice for the Anthony, three times for Foreword Magazine's Book of the Year, the Agatha, the Shamus, the Daphne, and has won the IPPY and the Readers Choice Award multiple times.
Her novels include the now five-volume Ellie Foreman series, which she describes as a cross between "Desperate Housewives" and "24;" the hard-boiled 4-volume Georgia Davis PI series, and four stand-alone historical thrillers set during Revolutionary Iran,  Cuba, the Sixties, and WW2. Her short stories have been published in a dozen anthologies, the Saturday Evening Post, and Ed Gorman's "25 Criminally Good Short Stories" collection.
In 2005 Libby was the national president of Sisters In Crime, a 3500 member organization dedicated to the advancement of female crime fiction authors. She also hosts both an internet TV and radio interview show and conducts writing workshops at libraries and other venues.
Her books have been translated into Spanish, German, Italian, and Chinese. All her books are available in print, ebook, and audiobook formats.
More at  https://libbyhellmann.com
Links of Interest
Novels
Audiobooks
Short Stories
Awards
Media Kit 
The Red Herrings Press
272 Summerfield Road
Northbrook, IL 60062
info@redherringspress.com