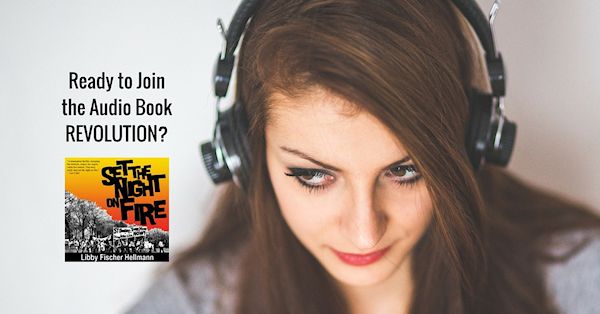 Are you Ready to Join the Audio Book Revolution?
Hi, I'm Libby Hellmann, bestselling crime thriller author. I've written 13 novels, but Set The Night On Fire is one of my favorites because it takes place during a crazy political time (sound familiar?) —  the 1968 Democratic convention. Here's what it's about:
Someone is trying to kill Lila Hilliard. She doesn't know who and she doesn't know why, but in her increasingly desperate search to find out, she discovers her parents were not the people she thought they were. 
The story flashes back to 1968 where six young people meet at the Democratic convention and decide to live together in that oh-so-casual way back then: "Sure." "Why not?" "Far out!" Readers learn who her parents really were and why the secret was kept from her.
Part thriller, part historical novel, and part love story, Set the Night on Fire paints an unforgettable portrait of Chicago during a turbulent time: the riots at the Democratic Convention… the struggle for power between the Black Panthers and SDS… and a group of young idealists who tried to change the world.
Set The Night On Fire is just one click away at your favorite audiobook retailer: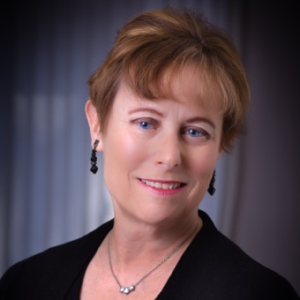 Thank you for checking this page out. If you aren't already an audio book fan, maybe you'll give it a try…
Warmly,
Libby
---
Reviews
A tremendous book—sweeping but intimate, elegiac but urgent, subtle but intense. This story really does set the night on fire. Lee Child
A brilliantly-paced thriller, transitioning seamlessly from modern-day Chicago to the late '60s. First-rate characterization… Best to start early in the day, as it is easy to stay up all night reading it. Foreword Magazine
Electric… a marvelous novel. RT Book Reviews
Haunting… Rarely have history, mystery, and political philosophy blended so beautifully… could easily end up on the required reading list in college-level American History classes. Mystery Scene Magazine
A top-rate thriller that taps into the antiwar protests of the 1960s… A jazzy fusion of past and present, Hellman's insightful, politically charged whodunit explores a fascinating period in American history. Publishers Weekly