As some of you know, I just came back from Europe. It was the trip I'd hoped to take last year, but life got in the way. Happily, I was able to go this year to Budapest, Vienna, Prague, and Berlin. What a trip! If you're a history lover, particularly of the two World Wars and the Hapsburg Empire, you can't do better.
Over the next few weeks I'm planning to write about all the cities, but I'm going to start with an "extra."  We landed in Munich, sleep-deprived and disheveled, but found we had a couple of hours to spend before our flight to Budapest.
So we hailed a cab driven by a lovely man named Samir.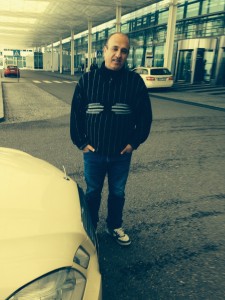 He took us to Freising, a picturesque Bavarian village—really a suburb—of Munich. Samir came to Munich from Afghanistan about ten years ago. He didn't speak much English, and we didn't speak German, but somehow we were able to communicate just fine.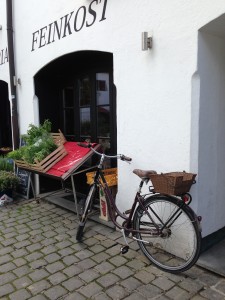 Anyway, Freising, is a small place, known today primarily because Pope Benedict, before he was Pope, taught at its monastery and religious center, including a library.  Freising is also the only place where we saw a bit of Bavaria on our trip (one day I want to go to the Black Forest), but it "fed" my Bavarian cravings.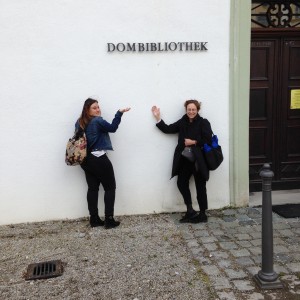 There's a cathedral, a university, a brewery (which unfortunately we didn't see), and two small mountains.   I tried to capture what I hope was the essence of the town.  Enjoy.