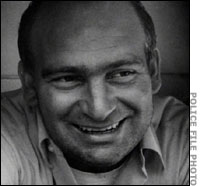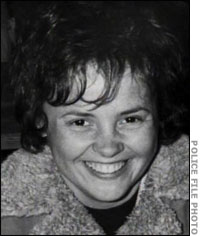 The Rouses were the model suburban family.  Father Bruce, a self-made man who built his fortune starting with a couple of gas stations and expanded into cable TV and real estate, built a 13 room mansion in Libertyville, an affluent suburb on Chicago's North Shore. Wife Darlene was a member of all the right clubs and organizations,. Their three teenage children, Kurt, Robin, and Billy, lived a privileged life.
Then, on a stormy summer night in June, 1980, according to Tori Richards of Crime Library.com:
Someone entered the parents' first-floor master bedroom while they were sleeping and fired a shotgun blast that hit Darlene between the eyes. She died instantly.
As Bruce was jolted awake, he was shot in the jaw. It seemed like the killer either missed a dead-on shot or wanted Bruce to suffer because he survived the shot. So the killer bashed his head in with the butt of the gun then plunged a steak knife repeatedly into his heart. All of this supposedly happened while two of the Rouses' three children slept in their bedrooms on the floor above—the third child was sleeping in the guest quarters behind the house.
The town of Libertyville was shocked at the brutality of a crime that seemed inconceivable within its borders. The Rouse children aged 20, 17, and 15 moved on with their lives, soon living in three different states while detectives struggled for leads. They may have had an inkling who did it, but no proof would be forthcoming for 15 years
There was some evidence, but police couldn't track it to a specific person. Police did have information indicating that beneath the surface, the two boys were troubled teens who had issues with alcohol, drugs, and, perhaps, other illegal activities. Still, there was nothing conclusive that related to the crime. The case stalled — and the three kids received the proceeds of their parents' life insurance policy, about $220,000 each.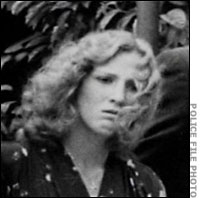 In an ironic twist of fate, three years later in 1983, daughter Robin was killed in an automobile accident.
It was only a stroke of luck that solved the case fifteen years later. I'm not going to give it away, but you can find out all about it, because a TV show was made about the family and the murders. Investigation Discovery Channel produces a series called "Blood Relatives", and their April 12th show was "Murder Mansion." It was all about the Rouse murders. You can find the show here, and I highly recommend it.
Why?
You'll know when you watch it. You just might recognize one of the people interviewed about the case.