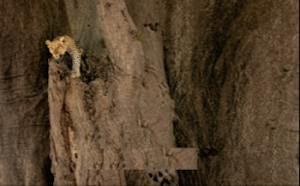 Humans love patterns. According to scientists, pattern-seeking is an evolutionary imperative, vital to our ancestors' survival. If you had the ability to spot a tiger's stripes hidden in long grass, for example, you're more likely to avoid being eaten than a fellow ancient human who's not so skilled.
We still do it to this day – we seek patterns everywhere without even thinking about them. So it's interesting to see patterns emerging in books. If you've ever randomly picked up two new books in a row only to find the characters or plot are uncannily similar, or the tone and style are the same, it's probably our innate love of patterns.
That's the basis of 'trending topics' online. When we see a pattern emerging, it's hard not to join in. On a more cynical note, when a novel takes fiction in a new direction and sells millions, it's also human nature—and publishers' too—to jump on the bandwagon.
Here are some I've come across, mostly in crime fiction.
The Unreliable Narrator
You ca
n trust every word the narrator of a novel says, right? Wrong. There's no law saying narrators have to be truth-tellers. Thanks to Gillian Flynn, the best-selling Chicago-based thriller writer, an unreliable narrator seems to turns up a lot these days.
The Girl on the Train is a good example, a book that unabashedly compares itself to Flynn, and has climbed the book charts quite nicely because of it. But to me, it's nowhere near as good as Flynn's Gone Girl, with its brilliant mid-plot twist. We Were Liars is another – I haven't read it, but the reviews on Goodreads are spectacular. The Dinner by Herbert Koch is another. And then there are the classics: Catcher in the Rye, Lolita, and more.
More men writing women protagonists
There's no law saying men can't write from a women's POV and vice versa. Think Tolstoy's Anna Karenina or Flaubert's Madame Bovary. In crime fiction, though, it seems to be ubiquitous. That might have something to do with the fact that women make 80% of the purchasing decisions about novels.
Right
now I'm reading The Swimmer, by Swedish author Joakim Zander, which has been compared to LeCarre (who himself wrote The Little Drummer Girl.) There's a female at its heart, although she's the daughter of another major character. Then there's the feisty, angry, dangerous Lisbeth Salander from the Millennium Trilogy, created by Stieg Larsson. And, of course, Thomas Perry's Jane Whitefield series. And Joe Konrath's Jack Daniels. Robert Goolrick's A Reliable Wife, Alan Bradley's Flavia De Luce, and recently James Ziskin's Ellie (ahem) Stone series. And that doesn't include male authors, who, for one book only, might feature a female protagonist.
The rise and rise of the historical thriller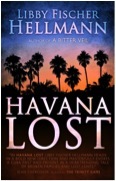 Another crime fiction fad is the historical thriller (I plead guilty here, btw.) The past is a rich resource and landscape, full of ready-made issues, conflicts, and characters ripe for exploration. Of course, I'm not the only one – there are thriller writers, romance authors, Diana Gabaldon types, and plenty of literary authors, all  basing plots around actual historical events. And millions of readers love the result.
The dead authors' club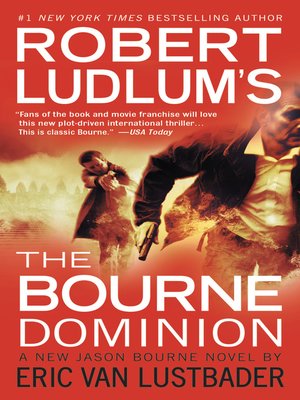 Here's one I don't like, but if I say so, some of my author friends will not be happy with me 😉 It's the trend of an author carrying on with a dead author's oeuvre. Right now Robert Parker is being written by two different authors; and that's just the start. Robert Ludlum's books are now written by Eric Van Lustbader, and Jamie Freveletti writes another series for the Ludlum estate (Although that's different because it is a new series). Tom Clancy's Jack Ryan books are now written by Mark Greaney. Daniel Palmer finished his late father Michael's novel (again, though, that is a different case). And Western author William W. Johnstone is written by J.A. Johnstone.
My question is why? The guy is dead. Move on. Don't try to recreate and imitate a specific style, plot, and characters. Are Hollywood remakes ever better than their originals? Well, maybe once in a while. But in books, it doesn't work. As one individual said on Goodreads, "Would anyone buy a CD labeled as by the Beatles, but all the songs were actually sung by someone else?" Leave a comment if you disagree and we can have a good, hard debate about it. Although I do admit trying to figure out which authors today will be written after they're gone…

Weird coincidences – Have you had anything like this?
This on
e's not so much a pattern as a coincidence. A friend of mine picked up two books completely at random from a bookstore in the UK. Sharp Objects by Gillian Flynn stars a protagonist obsessed with carving words into her skin. The main character in I Let You Go, a debut novel by the British thriller writer Claire Mackintosh, is obsessed with writing words in the sand. If it's a coincidence, it's a big one.
What's your story?
If you've noticed a new trend in crime novel and thriller plotting, subject matter or obsessions, will you share it? Thanks!