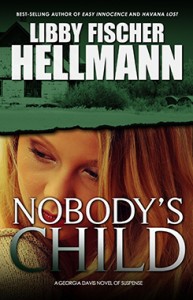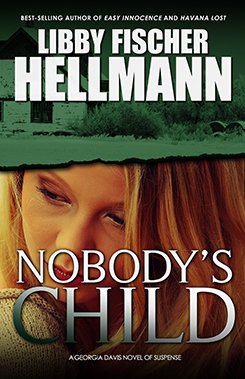 Hi, all.
My upcoming crime thriller, Nobody's Child, will be released September 2nd, and I'm offering free ARCs (for just a few weeks) in exchange for an honest review by August 15.
After writing 3 stand-alones, I've returned to the Georgia Davis PI series. Nobody's Child is a very dark story, probably the darkest I've ever written. I've been describing it as Karin Slaughter or Tess Gerritsen on steroids. It's somewhat graphic as well, so if that isn't your cup of tea, be forewarned. Here's the book description:
A bloodstained note left for Chicago PI Georgia Davis reveals the shocking existence of a half-sister she never knew about. That sister, Savannah, is pregnant and begging for Georgia's help. Determined to track her down, Georgia finds herself heading deep into the dangerous underworld of Chicago's illegal sex trafficking business. She soon discovers that trafficking is just a small part of the horrifying and deadly situation in which her new sister is caught up. Even worse, as Georgia tries to extricate Savannah, she comes up against an old enemy determined to make sure neither woman will escape alive. In the fourth novel of the Georgia Davis series, she faces her toughest challenge yet—and one she might not survive.
If you do like dark,  just go to my website and sign up. You'll receive a PDF file. I'd appreciate a review on Amazon (You can pre-order it if you'd prefer), Goodreads, Barnes and Noble, and/or any other venue by August 15th.
Just so you know, any review you post on Goodreads will be published immediately. I think you can upload an Amazon anytime as well (correct me if I'm wrong), but it won't will appear until August 15.
I hope you'll take advantage of the free copy, and I'll keep my fingers crossed you think it's a worthy addition to the Georgia series. Btw, the book will be out in print, ebook, and audio.
Thanks  for your support and friendship. It means the world to me.