A very different post today. But just as important as the ones before.
A good friend of mine who lives in the UK just published a wonderful resource for parents of Special Needs Kids. The UK educational system isn't that different from ours, at least in Chicago, in terms of what hoops you need to jump through to get your kids the help they need (and where it is she tells you). For that reason I thought having Tania Tirraoro talk about her own experience might be helpful for parents of Asberger's and autistic kids — no matter where you live. Having had similar journeys through the public school system, I wish I'd had the support from someone like Tania.  Here she is.
I remember the day my younger son received his diagnosis of Asperger Syndrome. I drove home from the hospital with him in the back, aged six, tears streaming down my face wondering what the future would hold for him.  All the dreams I had had for him seemed irrelevant; this was a whole new ball game. There was no point dreaming about the future—he needed me to think about what to do to help him today.
He is the most wonderful boy, bright, interesting and a completely original thinker. I was determined that his diagnosis would not change the way I saw him although it did make sense of a lot of questions we had about his difficulties and his lack of response when you spoke to him. It wasn't that he hadn't heard, he just thought the answer in his head and assumed you'd heard it too.
I decided the best way to help him was to get informed, fast and find the educational support that was appropriate for him. His school at the time set various interventions in place – such as giving him a special workspace, charts for helping his organisation and so on. But while those things improved his school experience, he did not seem to be making any progress educationally.
In the UK, we have a graduated system of support culminating in something called a "statement of special educational needs" – this is a legal document that sets out the support a child needs and how it is to be provided. Great idea, you may think – and it is. The trouble is, convincing your local education department to give you one in the first place. It costs them money that they would rather not spend.
For me, as a journalist, researching, writing a report on my child and gathering evidence was not easy, but do-able. Then I got to thinking about all those parents whose children also had great difficulties but did not have the same skills I had to access the right help.
I started a website called http://www.specialneedsjungle.co.uk to help them and now I've published a book, currently in eformat as well as paperback, extending that help. It shows parents how to find the evidence they need and how to write their application for an assessment of their child. I know from feedback from my site that there is a huge need for this.
If you're not UK based, your system will be different, but if you are faced with having to prove your child's needs to get the help they need, you may find the book useful as a guide. I have deliberately priced it at a less expensive price than most of the SEN books out there—it's for parents, after all, who are probably already facing the financial squeeze from the recession and from providing for their child's needs.
My son and his older brother, with whom we later went through the same process with as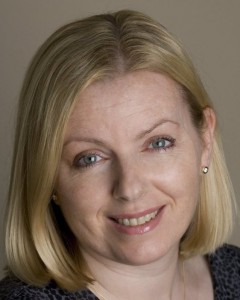 well, are both now progressing well in the right educational environment. I'm lucky to have been able to help them get it. I hope this book will help others do the same for their children.
Special Educational Needs – Getting started with statements is available at Amazon.co.uk | Amazon.com | Smashwords
Tania's websites and blogs are at http://www.specialneedsjungle.co.uk
http://www.tirraoro.com and http://notasadvertised.blogspot.com
Now, let's hear from you. For those who've had to maneuver through a school system to get  help for your kids,  what are some tips for the rest of us?