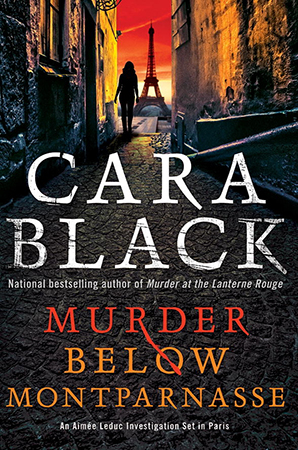 Some of you know that author Cara Black is a good friend of mine. She writes the Amy Leduc PI series based in Paris. Her 13th — or maybe it's her 14th — novel is coming out in less than two weeks, and Soho Press, her publisher, is doing something pretty spectacular.
You… that's right… you… have the chance to win a FREE trip to Paris. In October. With Cara. I did say FREE.
So here's what you have to do. Pre-order her new book, MURDER BELOW MONTPARNASSE, in hardcover. (Okay so it's not totally free. You need to buy her book). In the book will be a coupon. Use the coupon and go to this website:
You'll find all the information, contest rules, and other stuff there.
Boy, if I weren't her friend…I'm not eligible… :(… I'd sign up  myself!