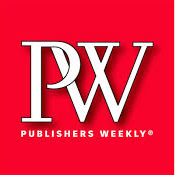 Some great news this morning! PW (Publishers Weekly) reviewed Nobody's Child! For those of you who don't know, it's very difficult to have a self-published book reviewed by PW… let alone a good review, which this is… So forgive the crowing…
Here's the whole thing, with the relevant parts bolded:
Former cop-turned-PI Georgia Davis takes on what could be her most personal case yet in Hellmann's thrilling fourth installment in her Chicago based series. Georgia always thought she was an only child until she receives a bloodstained note revealing that she has a half-sister Savannah, who's not only in trouble but is pregnant. With little to go on, Georgia soon discovers that Savannah, who's almost sixteen and is called Vanna, is caught up in Chicago's underground human trafficking ring, which provides whoever's willing to pay with everything from organs to babies, not to mention girls for sex. Few people are willing to talk to Georgia about the details of the operation, but the wily PI soon learns that a former foe could be an asset in bringing her sister home safely. Hellmann rachets up the tension with each chapter, and the reader is constantly kept wondering about the fate of both sisters.
Feel free to share with everyone (parents, children, spouse, pets 🙂