A couple of weeks ago, an article came out in The Big Thrill about espionage thrillers. It featured Gayle Lynds, who is one of the best espionage authors around — and yes, I am flattered that she enjoyed and blurbed Jump Cut. But that's not the point. The article touched on an issue close to my heart, and probably the hearts of other female espionage authors as well:
But even today, with some of Lynds' books, including her debut, Masquerade, making "best novel" lists and winning awards, spy fiction remains a male-dominated genre. A conundrum that even baffles Kahla, Lynds's long-time editor.
"I could probably make up an answer that sounds all reasonable and logical—such as a predominantly older male audience that doesn't read women writers—but frankly, that rings a little hollow," he says. "It remains true that there are not many women who write espionage fiction, and I don't know why.
I don't know why, either. Other sub-genres of suspense, like the new so-called "domestic thrillers" spawned by Gillian Flynn and others are popular; crime thrillers are always a favorite, as is romantic suspense. Why not espionage thrillers? Is it because more background research is necessary? Because it involves a knowledge, or at least a curiosity about the levers of international power and how to manipulate them? Is it because women are habituated to read thrillers about the hearth and homeland rather than conspiracies and secrets?
Perhaps. The irony is that plenty of female spies are  taking center stage these days in thrillers, but most of them are the creation of male authors. Nothing wrong with that, but I'd like to see more women writing and being noticed for their work in the field. I mentioned several female espionage authors two years ago in a blogpost, but with the launch of Jump Cut, which is already available in print, btw — it's time to remind you again.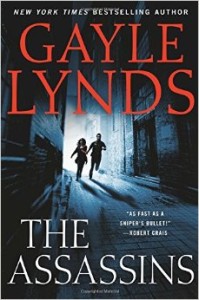 There's Gayle Lynds, who cracked the genre's mostly-male bias when the female president of a New York publishing house agreed to buy her debut spy thriller, Masquerade, then changed her mind because "No woman could have written this novel". This was despite the fact that Lynds used to work at a Government think-tank and had Top Secret security clearance. She eventually found another publisher for Masquerade, which became an instant bestseller. Here's a list of her books:
The Assassins (2014)
The Book of Spies (2010)
The Last Spymaster (2006)
The Coil (2004)
Mesmerized (2001)
Mosaic (1998)
Masquerade (1996)
There's also Stella Rimington, the first ever Director General of MI5 who worked there between 1992 and '96 and based her books on her experiences. And how about Leslie Silbert, a Harvard graduate whose debut novel The Intelligencer connects Christopher Marlowe's 1500s spying with an international conspiracy set today? She works as a private investigator in New York, guided by a former CIA officer mentor.
There's a debut author mentioned in the Big Thrill article:
Sonja Store will publish Desert Dark, a Young Adult espionage thriller about a 16-year-old girl who learns that the elite, government-funded boarding school she attends is actually a covert CIA program that trains high-achieving students for Black Ops.
And a comment on my first blog post mentioned Francine Mathews, a former CIA analyst. You can read an interview with her here.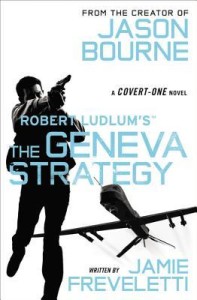 Thriller author Jamie Freveletti was chosen to continue the Robert Ludlum series by his estate and has penned several novels for them,  and British author Zoe Sharp sometimes mixes espionage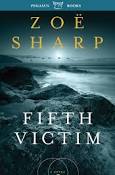 with her crime thrillers.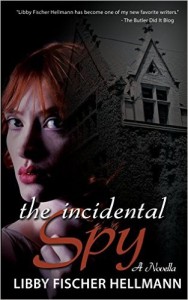 I've written a f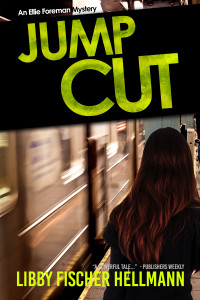 ew stories about espionage as well, including The Incidental Spy and Jump Cut,  but it says something that I'm having trouble finding other female authors who write spy novels.
What about your favorite espionage or spy novels?  Especially those who were written by women? Who have I missed? And why are there so few?