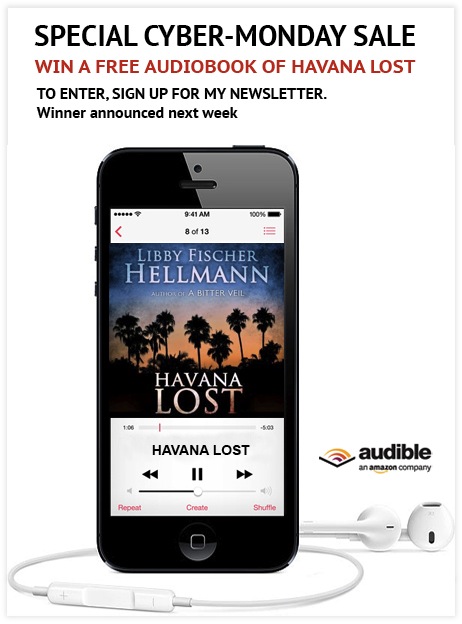 More holiday specials!
I'm giving away a free audio of Havana Lost sometime between December 1-7, as part of my participation in The Virtual Book Fair. All you have to do is sign-up for my newsletter here. I'll announce the winner on the 7th.
But, and this is the best part, there are a lot of other authors giving away books. To see the whole line-up, just click here. And enjoy.