If you thought crime fiction was just Agatha Christie and Hercule Poirot, it's time to think again. The crime fiction genre splits into a variety of overlapping sub-genres, each different and each appealing to different kinds of readers. Which are you?
Cozies – The softer end of mysteries
You love a good plot. But you don't enjoy buckets of blood, gore, and violence They might make you sick, or you might prefer to fill in the gaps with your own imagination. Whatever your reason for steering clear of the red stuff, the mystery seduces you more than the action.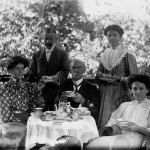 Cozy crime novel victims are shot, stabbed, or poisoned. But all of the rough stuff happens "off the page," and the detective or her friend discovers the body afterwards. The detectives themselves are usually amateur sleuths and tend to have "quirky" professions. Cozies are often set in small towns and villages. In fact, the term "cozy" comes from the cover that is put over a teapot to keep it warm. Agatha Christie's work is a good example of a cozy mystery. She is more about clever detection and intricate plots, less about the nightmarish realities of murder. So is Miss Marple. You get the picture.
Traditional Mysteries
Traditional mysteries follow the classical conventions of a mystery:  commission of the crime, finding a leading suspect, complications (the suspect himself is killed), climax, and denouement. Much, but not all of the violence, is also "off the page," but the detective, whether amateur or professional, can slide into danger anyway.  Misdirection and complicated plots are common. Btw, traditional mysteries can be quite suspenseful. Nancy Pickard and Margaret Maron come to mind.
Hard boiled thrillers
Hardboiled thrillers are tense, tough and cynical, written from a place where good and evil are not always clear cut. In some novels of this sub-genre the legal system is as corrupt as the criminal activity it is supposed to be fighting. The heroes tend to be anti-heroes, made that way by constant exposure to the cycle of endless violence in which they operate. The heyday of  hard-boiled crime novels featured private detectives from the 1930s to 1950s, courtesy of writers Dashiell Hammett and Raymond Chandler, but plenty of novelists today, including Sara Paretsky and Sue Grafton, keep the tradition alive.
Police procedurals
Police procedurals attempt to show the inner workings of police forces as they investigate crimes. Sometimes readers know the perpetrator from the start, and the story is the search to prove his or her guilt, but often the police detective, and thus the reader, doesn't know who committed the crime.  While police procedure varies from state to state and country to country, certain conventions are universal, and novelists who write this subgenre must know the forensics and procedures of the setting they're writing about. They also need a fairly sophisticated knowledge of the court system. It's said that many police officers read police procedurals, and they know in a heartbeat which authors know their stuff vs. those who don't. The best police procedurals focus on forensics, describe autopsies, and look at the detail of how evidence is gathered. Michael Connelly, Ian Rankin, Peter Robinson, Louise Penny and some of the Scandinavian authors fit neatly into this sub-genre.
Noir fiction
Noir fiction, also called roman noir, sails close to hardboiled thrillers but the main protagonist can also be the victim.
Chicago's Gillian Flynn is a great example, with her anti-heroes and heroines the stars of the show and the police playing less of a part, if any. The protagonist can be self-destructive or dysfunctional, and the system is usually just as dysfunctional and corrupt. If you love a lose-lose ending, this particularly dark sub-genre is for you.
Thrillers
Whether it's legal, medical, political, espionage or crime, thrillers are hot on shocks, thrills, excitement, tension, anxiety, surprise and terrifying unexpected developments.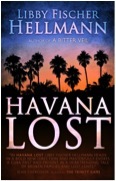 Thrillers can be spy novels, psychological thrillers, crime thrillers, historical (like Havana Lost), erotic, or mystery thrillers. They can tell tales of terrorism, corruption and conspiracy. In a thriller, the plot always includes plenty of suspense designed to trigger an adrenaline-pounding rush as you watch the hero or heroine overcome nasty obstacles and threatening situations. Think The Bourne Identity, anything by Dan Brown, Tess Gerritsen, Gillian Flynn again, and Stieg Larsson.


Historical crime
If you love mysteries by Lindsey Davis, Rhys Bowen, or Tasha Alexander, you are likely to be a historical crime fan. And if your favorite novel is set in ancient Rome, during World War Two (which is its own sub-sub-genre), or anywhere else in the past, like The CWA Ellis Peters Historical Dagger 2012 Winner Aly Monroe's world war two crime book Icelight, you love historical thrillers. There's less technology, more legwork and brainwork behind solving crimes in the past, and they have a special appeal because of all the meticulous research required.
Why does it even matter?
So what is the point of listing all these sub-genres? It's because they all come with a fundamental benefit, a serious reason for reading crime fiction. No matter what the sub-genre, I believe crime novels are an excellent vehicle to explore issues without beating a reader over the head. Most of the really good writers I know start with a social, political, or economic issue they want to explain or explore. Add a fascinating story, people it with complex characters, weave it subtly around the issue, and the reader is in for a treat. And they learn something too. What a concept.
What's your favorite crime fiction sub-genre… … and why? Feel free to leave a comment.