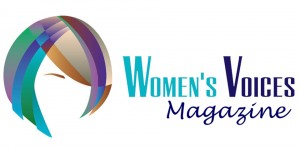 If you've been following me on Twitter, FB, and Google+, you know I've been talking about a new online magazine that debuts — today!
Starting with the 2012 election, American women have emerged as a new high-target demographic powerbase for media.  But the media's approach has not necessarily changed much from continuing an emphasis on celebrity, lifestyle and politics that—let's face it—doesn't reflect the real life experiences of most American women.  
Women's Voices Magazine is a new digital monthly magazine that hopes to change all that.  WVM features 40+ female columnists (including me) on topics ranging from home and family to politics and economy to the many aspects of a woman's life that shape and inspire their voices.
The woman who put this all together is Brenda Krueger Huffman, our Executive Editor, who says, "The WVM vision is to showcase the voices of women including those not normal­ly heard in a women's magazine.  The idea is to present content that is "Insightful … Informative … Inspirational … Inclusive."
To that end, I'm writing a column called "Backstories" —  because everyone loves a story. I'll take a look at  the power of stories and how they affect us individually, jointly, and as a society.  I'll focus on books and films that bring enjoyment to a women's life.  Some will be stories you might have come across recently; some will be classics from years ago that are still relevant.
The first issue is here. I really hope you'll join me and the 40 other accomplished women who are forging new territory with this magazine. At $17.99 for an annual subscription, it is affordable for everyone. Visit our website at http://www.womensvoicesmagazine.com and check us out on Facebook, Twitter, LinkedIn and Pinterest.
Btw, every month there are questions that anyone can respond to, assuming you have a subscription (which is less than $2.00 per month). June's are already up, and I'd love to know what's on your mind. And even if you don't get a subscription, I'd love you to tell me about the stories that have shaped your life.
I'm excited about my new adventure, and I hope you'll consider a subscription. Thanks!