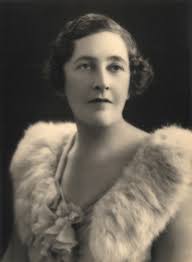 Those of you who are students of Agatha Christie and her work probably know this story, but I didn't until recently, and I think it's a pretty interesting tale about one of our most popular mystery authors. You could even call it a "mystery within a mystery."
In 1926, shortly after the publication of her most controversial Poirot novel, The Murder of Roger Ackroyd,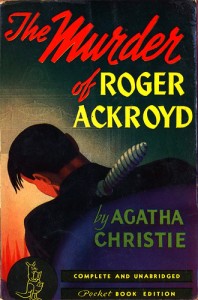 Archie (Agatha's husband at the time) told Agatha he was in love with another woman, Nancy Neele. A day or two later on December 3, Agatha disappeared from her Surrey home. She wrote a letter claiming that she would be in Yorkshire, but her car was later found in a small town in Surrey with an expired driver's license and her clothes.
She was a nationally recognized figure by that point and so popular that a nationwide search for her began, prompted by The Home Secretary at the time, who pressured police to search for her. A newspaper even offered £100 reward.
Despite the search, Christie was not found for 11 days. As time went on the police were convinced that it was foul play. Even though Archie's brother Campbell finally told the police that Agatha had said that she was at a spa in Yorkshire, nobody believed him, and suspicion focused on Archie himself.
Finally on December 14th she was recognized by a chambermaid in a small hotel where she'd been staying in Yorkshire. She was registered as "Mrs Teresa Neele." Neele, of course, was the name of the woman with whom her husband was having an affair. Archie (seen with Agatha in the photo on the right) arrived at the hotel in Harrogate and issued a statement that Agatha was suffering from amnesia.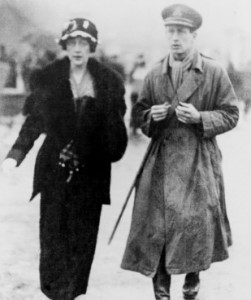 But Agatha herself never explained her absence. Naturally, a lot of theories arose. Her husband maintained that she was suffering from a nervous breakdown. Others thought she was trying to stage a murder scenario that would humiliate and implicate Archie and his girlfriend. Still others thought her motive was simply a publicity stunt to boost sales of Roger Ackroyd and that Agatha hadn't anticipated the resulting melodrama.
A book was written about the escapade: Agatha Christie and the Eleven Missing Days,
and in 1979 a film starring Vanessa Redgrave, Dustin Hoffman and Timothy Dalton was released that alleges Christie was planning suicide to frame her husband's mistress for her "murder."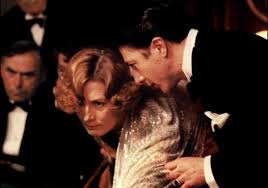 I guess we'll never know her real motive – but given that she was a mystery plotter par excellence, and that her most recent book was controversial because it raised the issue of the "unreliable narrator," I have my own suspicions. What about you? What do you think?