Thriller films are incredibly popular right now. In fact for every thriller that is released, there are probably ten more in development or, at least, requested by Hollywood. (I've been offering mine to the film-making universe as we speak). It's a genre that fascinates, keeps us riveted, and then makes us come back for more. So what are the top thriller movies for 2015 so far, the stories catching movie-makers' imagination? Here are the top 7 from IMDB, which including Dreamworks' excellent Bridge of Spies, set during the Cold War, which echoes An Incidental Spy.
Coming from a somewhat "purist" background, I've had to expand my definition of a thriller. In the past, I have limited it to espionage or medical or legal thrillers. But thrillers today include the world of horror, dystopian stories, and pretty much any story with suspense at its core. Like the following.
Crimson Peak – A horror spook-fest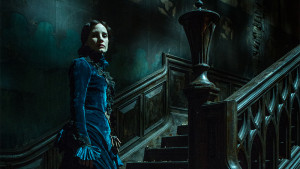 An aspiring writer suffers a terrible family tragedy. (I'm always a bit cautious when the protagonist is a writer – for obvious reasons). She's torn between her beloved childhood friend and a tempting mysterious stranger. In an effort to avoid the ghosts of her troubled past she ends up in a terrifying house, one that actually breathes, bleeds and – worst of all – remembers. Directed by Guillermo del Toro , it stars Mia Wasikowska, Jessica Chastain, and Tom Hiddleston. While it sounds a bit over the top for me, it's predicted to be highly popular.
"Even the pristine white snow bleeds bright scarlet in Crimson Peak, the malformed love child between a richly atmospheric gothic romance and an overripe Italian giallo." (Peter Debruge for Variety)
Knock Knock – When a kind gesture goes horribly wrong
Keanu Reeves, Lorenza Izzo ,and Ana de Armas star and Eli Roth directs this super-scary story about a devoted husband and father who stays home alone for the weekend. When a couple of seductive young girls turn up at the door asking for help his kind, human gesture turns horribly sour… and the results are deadly. This sounds a lot more palatable, but I'm still on the fence. What do you think?
"Eli Roths glossy and reasonably fun update of Peter Traynors 1977 exploitation movie Death Game" (Ben Kenigsberg for Variety)
Sicario – The war against drugs takes an intense turn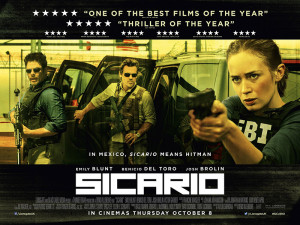 When a dedicated FBI agent is enlisted by a government task force to help fight an escalating war against drugs on the US Mexico border, his ideals are brought into question. Directed by Denis Villeneuve, it stars Emily Blunt, Josh Broli and Benicio Del Toro.
I love the actors in this film so I'll probably go see it, if only to compare it to Doubleback, my Georgia Davis novel also about drugs on the US Mexico border.
"Sicario is a solid piece of crime genre fiction elevated into a haunting and powerful cinematic experience by impeccable filmmakers and a talented cast." (Kofi Outlaw for Screen Rant)
The Walk – Dizzying heights of brilliance
It's the mid 1970s and the French high-wire artist Philippe Petit is determined to wire-walk between the Word Trade Centre's towers. He gathers a team to help him realize the fantasy, and the rest is history. If you hate heights, it's a powerful combination of thrills and chills. Directed by Robert Zemeckis, it stars Joseph Gordon-Levitt, Charlotte Le Bon and Guillaume Baillargeon. As some of you may recall, I gaped and held my breath when Nik Wallenda walked between two skyscrapers in the Chicago Loop, so I can relate. What can possibly compare to a man walking on a tightrope hundreds of feet in the air. With no net? A definite yes, here.
"You feel every groan and sway of the wire. You sense the depth of the mighty drop. And you believe again in the sheer enormity of the Twin Towers." (A A Dowd for AV Club)
Spectre – The latest (and last with Craig) James Bond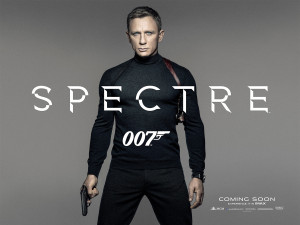 It's James Bond again, and this latest movie is as dark as ever. Starring Daniel Craig, Christopher Waltz and Ralph Fiennes (some of my favorite actors), the plot involves a cryptic message from Bond's past, which sends him on a complex journey to reveal a sinister organization. M is busy battling powerful political forces to save the secret service and Bond is horrified to uncover the awful truth behind SPECTRE. Sam Mendes directs. Spectre is scheduled for release next week in the UK, with a worldwide holiday release on November 6th. This is the last Bond with Daniel Craig, so if you like him, go see it. I'll be there.
Bridge of Spies – Cold War spy brilliance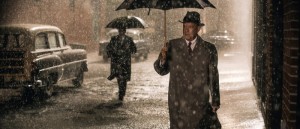 I've already seen this so I can highly recommend it. A star-studded cast that includes Tom Hanks and Mark Rylance, a respected British star of stage and screen, this tells the remarkable (and mostly true) Cold War tale of a US lawyer recruited by the CIA to help rescue a pilot held by the USSR. Steven Spielberg directs, always a sign of exceptional storytelling.
"Who doesn't like to cozy up to an old-school spy thriller that knows how to build tension and tighten it?" (Peter Travers for Rolling Stone)
Mad Max: Fury Road – Outrageous Australian dystopia
The latest Mad Max movie is IMDb's number seven best thriller movie for 2015 so far, the potent story of a woman who rebels against the tyrannical post apocalyptic Australian leader. She's desperately searching for her homeland, accompanied by a gang of female prisoners, a crazy religious type and the drifter called Max. George Miller directs Tom Hardy, Charlize Theron and Nicholas Hoult and the visual effects are eye-candyish good.
"The sort of exhilarating gonzo entertainment that makes even the nuttier Fast and Furious movies look like Autopia test drives." (Justin Chang for Variety)
Which ones are on your agenda? What's your favorite spy thriller or crime movie for 2015 so far?