Some of you know I write a column for Women's Voices Magazine. Happily, it's in their "Enjoy" section, which means I get to write about books and movies I've loved — every month. Usually they're not new films or books, but they are centered on a theme. Recently, I wrote about Movie Musicals. Since April is supposed to bring us lots of showers, I thought you might "enjoy" these suggestions on watery weekends. Even better, most of them are family friendly.


Watching performers sing and dance always makes me happy.  Even when it's raining. I mean, how can you not smile at Gene Kelly?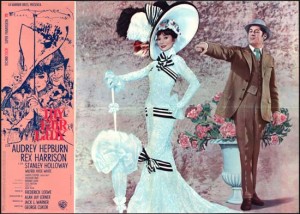 My Fair Lady

How can you resist Audrey Hepburn and Rex Harrison in one of the best stage to film adaptations ever? Even though neither of them were great singers, the movie about Eliza Doolittle and Professor Higgins is one of the best of its kind. Released in 1964, it won 8 Oscars, including Best Picture and Best Actor for Rex Harrison.  I don't think there's even one song from the show that isn't still sung today. My favorites are "I Could Have Danced All Night" and "Get Me To The Church on Time." What about you?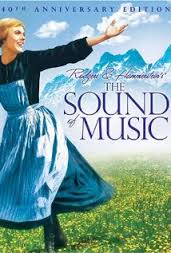 The Sound of Music
A year later, Julie Andrews and Christopher Plummer delighted us in The Sound of Music, the story of a young woman who leaves an Austrian convent and becomes governess to seven children of a naval officer widower. It's set during the early days of World War Two, and the family eventually sings their way out of Nazi occupied Austria. Along the way are some of beautiful and cleverly written songs, including "Climb Every Mountain" "Doe, A Deer," and of course, "The Sound of Music." The movie seems rather tame by today's standards, but it's still a keeper.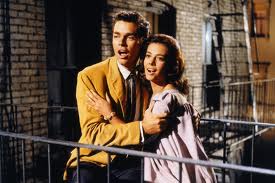 West Side Story
This modern Romeo and Juliet story, set amidst ethnic gangs in New York is both ahead of and behind its time. Ahead, in that it predicted the growth and the danger of gangs; behind because it tried to suggest that love could conquer all. The love story between Tony, an American, and Maria, a Puerto Rican, is touching and tragic. But the songs and dance numbers are fabulous. It's the kind of movie you can watch multiple times and see something new each time. As with My Fair Lady, each song from West Side Story is better than the next… "Officer Krupke," "When You're a Jet", "One Hand, One Heart," "Somewhere," "I Feel Pretty" and, of course, "Tonight."  With such a great score, it may be my favorite musical.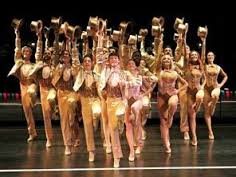 A Chorus Line
I don't think I'll ever forget hearing the song "One" in A Chorus Line for the first time. I think I knew then it was going to be a classic. "What I Did for Love" is another. The show is short on plot, but the singing and dancing more than make up for it. This is a movie during which you simply can't sit still.  Ostensibly about a director auditioning young performers for a show (a "show within a show" idea), A Chorus Line is a joyous celebration of movement and song. Hopefully it will warm your heart as well as your body, if you dance your way through it (as I have.)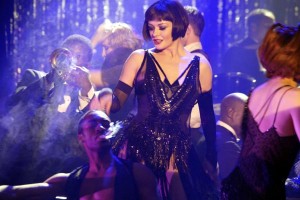 Chicago
No list of top movie musicals would be complete without Chicago, released in 2002. What a super cast: Catherine Zeta-Jones (who knew she could sing and dance so well?), Reneé Zellweger, Richard Gere, Queen Latifah, John C Reilly, Christine Baranski, and more. And all of them look like they're having the time of their lives. Chicago is a satire that mixes celebrity, crimes of passion, corruption, and other scandals in jazz-age Chicago.  Velma Kelly and Roxie Hart, both of whom have committed murder, compete to see who can drum up the most sympathy from the public, and one of their trials turns into a media circus, (something we Chicagoans are very familiar with). This is one show that is pure FUN. And the score is simply terrific.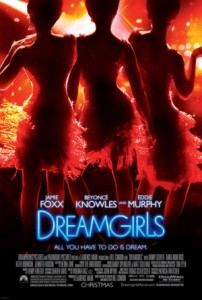 Dreamgirls
This is my daughter's favorite, and it's easy to see why. Beyoncé, Jamie Foxx, and Eddie Murphy tell the fictional story of Motown and the rise of The Supremes, although the girls are called "The Dreams" in the show. As you'll probably remember, Jennifer Hudson stole the show with her amazing performance, but all the actors, especially Beyoncé and Danny Glover did a fabulous job. The movie won two Oscars, and several Golden Globes. Definitely worth a watch. It was released in 2006.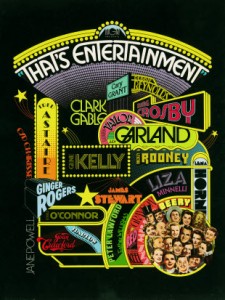 "That's Entertainment!"
"That's Entertainment!" is a 1974 compilation of movie musicals released by Metro-Goldwyn-Mayer to celebrate its 50th anniversary.  It's full of scenes from classic performers, including Fred Astaire, Judy Garland, Elizabeth Taylor, Mickey Rooney, Frank Sinatra, Debbie Reynolds, and others, some of whom you'd never expect to see in a musical.
Btw, "That's Entertainment" is personal for me. The first time I saw it I'd just been laid off from a job, and my father took me to the movie theater to console me. I went in crying and came out laughing. Since, then I've seen it three times, and each time I sing along and tap my feet. I dare you not to.




Finally, here's a cleverly edited video that mixes the past with the past… (well, the recent past). It's called "Stayin' Alive with Rita Hayworth." I hope it puts a smile on your face.



What are your favorite movie musicals?