As you know, I'm both a traditionally published and indie author. Last week I talked about traditionally published authors, but this week I'm crossing over to the indie side of the street. I've been incredibly fortunate to have hooked up with some imaginative and creative indie authors who not only write wonderful books but know how to promote them online.
In fact, I have to admit that most of my knowledge about online marketing has come from them. They are my go-to people, writers I can brainstorm with, rant to, ask advice, even occasionally give some. Today I want to share some of their thinking with you. Whether you're traditional, indie, or something in between, I think you'll find it valuable.
So take a break from shopping, worrying about KDP Select, and get your coffee or beverage of choice.
First, introductions.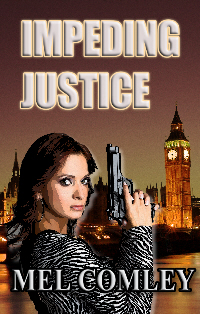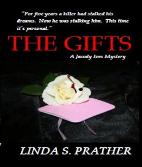 Mel Comley  is well known in the indie world. She writes a best-selling thriller series featuring DI Lorne Simpkins whose turf includes London, the UK, and even France. She also writes romance, and even has a book about dogs. You can find her here … and here… in fact, she's everywhere. I don't know anyone who uncovers more amazing promo opportunities than Mel. And shares them with us. She heads up our UK office, even though she lives in France (It's complicated…).
Val Maarten is indefatigable. She's primarily a romance writer who has dipped her toe into thrillers tied to current events (which, as a recovering news junkie, I love). Val is always experimenting, trying new things, mostly in support of other authors. She's started several websites  and forums for authors, including Got Books on Facebook and Indie Authors Unite. She also creates and runs special seasonal promotions on holidays and special occasions.This woman never sleeps.
Lia Fairchild, who writes both women's fiction and mysteries, is another person who never sleeps. She created the successful Quickie Book Reviews, has had her first book picked up by Amazon, and is constantly assessing what works and what doesn't. She's the most organized of all of us, and keeps us focused. She's created several other blogs as well that cover innovative and fun subjects.
Linda Prather writes best-selling mysteries with a paranormal angle. Her third book, FIND ME, will be coming out soon. It's set in Louisiana, and is a terrific read. Linda also knows more about online promotion than almost anyone — I don't think there's a FB page, website, or blog that she (and Mel) haven't visited. As a court reporter and paralegal, she's also our go-to person for a clear explanation of contract, Amazon, and other issues. She's also a Paranormal Investigator and does research into the field.
I asked all of them the same questions.
As authors we know we're supposed to have FB pages, blogs, Twitter accounts, Google Plus and Linked-In pages. But just what are we supposed to do on all these sites?
MEL: Gosh, I wish I knew the answer. I think the main thing is to have a presence.
VAL: Over the past year, since I've entered the publishing world, I've developed great, long-term relationships by simply networking, chatting and generously promoting other authors and their work.  At times it gets overwhelming trying to maintain a presence on every site imaginable, but it can also be fun if you don't take things too seriously and simply go with the flow.
LIA: The first rule is to be present. You'll hear writers say to stay away from promoting yourself and just concentrate on writing. That's good advice to a point, but if readers don't know about your work, it doesn't matter how much you write. But Rule #2 is don't promote too much. It may end up having the opposite effect. You want them to know you, like you, and remember you. Then when you do post about your book they'll be interested. Rule #3:  Spread it around. I came up with a schedule and a log. I make sure I'm present in various places throughout the week without over doing it in one area. It's about being respectful with your messages. If they are nice enough to allow your posts or you're your tweets you want to be courteous. Lastly, do your part. I love helping people and especially those authors that have helped me. When I see an author launching a book or struggling to get noticed, I step in and do what I can. I truly enjoy meeting people via social media and if you can go in with a mindset like that then you have a shot at being remembered.
LINDA: I think the best promotional tool for FB pages, blogs, twitter and google plus is interactive posts.  You can accomplish the same with reading groups, but you have to be active, and you have to be interested in something more than promotion of your work.  Social media is great, and I'm sure I've sold a lot of books through that media, but not by constantly asking someone to buy my book.  It's much more subtle than that.
What's the one best promotional tip or website you've found ? What's the worst?
MEL: The best promotional sites have to be EReader News Today and Pixel of Ink. The worst I wouldn't like to say because things change so quickly in this game. I also think what genre you write in makes a difference as to how well your work sells on promotional sites.
VAL: The best tip is to gain as much exposure as possible, which means you'll spend a lot of time reaching out to different groups, blogs and reviewers.  You should also remember to remain engaged with your followers and especially readers who've reached out to you.  Word of mouth is the key in our industry.  I can't say I know what the worst is yet.  I'm still fairly new and have a lot of mistakes to make before I can qualify that with a response.  Stay tuned…
LIA:  In general I see Facebook as more of an opportunity than Twitter. Twitter is so fast that if people aren't right there, your message is gone. I like the aspect of relationship building on Facebook.
LINDA:  My tip would be the same as above.  Be interested in others, and you'll find they're interested in you.  I think the paid sites such as POI and ENT are very helpful.  My biggest disappointment was Facebook ads and google ads where you pay per click.  Lots of clicks–no sales. (Added by Libby: Me too…)
What are the benefits of creating/joining a group of like-minded authors? The drawbacks?
MEL: It's good to be surrounded by like-minded people who have the same goals as you. A support group is a must in order to retain your sanity in this Indie publishing world. The drawbacks, I suppose are when others in the group take, take, take and give little in return. I've been involved in a few groups where the support has started out strong, but then becomes a "me, me, me" attitude. I can't and won't get tangled up in a group like that again. At the end of the day, we Indies are all in the same boat, we're ALL trying to sell books.
VAL: The abundance and diversity of knowledge is always a plus when joining these types of groups.  The drawback, if I can call it that, is we also have a tendency to "preach to the choir."
LIA: I see way more benefits than drawbacks. You can bounce ideas off each other, ask for support in promotion, and get assistance with a technical, writing, marketing or any other kind of issue. Only drawback for me is getting caught up in discussions and spending too much time away from writing.
LINDA: The benefits would definitely be brainstorming and support.  The drawbacks can be getting in over your head and not having time to do all the things you want to do or need to do and still find time to write.
Agree/Disagree: Amazon can be your best friend one day, your worst enemy the next. How do you take advantage of the good days, and get around the bad ones?
MEL: I agree. Something has happened to the algorithms on Amazon, in March this year I had a bump in sales when my thriller, Impeding Justice, was mentioned on Pixel of Ink. I remained at around #300 for almost 2 months with Impeding and the sequel Final Justice. Now, a bump in sales on POI or ENT doesn't last and within a few days, your book sinks again. You just have to ride out the bad days. It's a roller coaster ride after all.
VAL: Amazon is a dichotomy I have yet to figure out.  I can agree they are my best friend for enabling me to get my work out to the public, but my worst enemy when they seem to "actively" promote against my interesst (or what I've sometimes seen as such ~okay, that was a whine~).  When that happens, I spend time writing, developing projects I've started and neglected, and reaching out.
LIA: I don't think of Amazon as a best friend; more like a business associate.  We're both out to do business and sometimes that means we're not on the same page. I'm still fairly new so I've had some pretty good days, but I'm still waiting for the incredible ones. Bad days? I just head over to my writing group and give a holler!!
LINDA:  I'm not really sure on this question.  I don't consider Amazon my friend or my enemy.  They are, like B & N and Smashwords, simply a means to make my product available to the masses.  It is still my responsibility to get people there.  Amazon is a business and will conduct itself as a business, which means first and foremost making money for Amazon and its boards and stockholders.
Why do some authors do very little promotion, and yet their books sell like wildfire, while others do a lot and see very little results?
MEL: Again I think it's about what genre you write in. Recently anyone writing erotica has seen a huge jump in sales this year. I wish I could write it but I can't. 😉
VAL: If I knew the answer to that question, I'd definitely have the combination to this fluid, uncertain industry.  I equate it with several factors: luck, skill, great product with voracious followers…but mostly LUCK.
LIA: Ha. That's the million dollar question. You just can't predict what's going to set off a trend with readers. But I think those cases are rare. In my opinion there are three ways to get sales. You are either a kick-ass writer that's just ok at promotion or you're a kick-ass promoter that's just ok at writing, or you can be kick-ass at both. Then, the sky's the limit.
LINDA:  I haven't really seen this.  Perhaps those selling like wildfire are promoting in ways we're not aware of.  Word of mouth, of course, is still the best promotion out there.
How much time do you spend promoting? Is that too much or too little? If you only have 30 minutes a day, what should you be doing?
MEL: Seriously? I used to spend 14-16 hours promoting. Now, and in the past 3-4 months I've put most of my efforts back into writing, it's addictive, don't you know! I think the days of gaining sales through Twitter are gone; I think people are fed up with  authors constantly saying 'buy my book'. I think the most important thing is to be interactive with readers on the forums. I'm involved with a group on Goodreads who are a great bunch. I've even added a few of them as characters in my next novel, although I haven't told them yet! lol
VAL: It seems that everything I do each day is some form of promotion, whether it's tweeting another author's work, blog-hopping to offer giveaways, or posting my books for consideration.  What I've found, no matter what you do during the course of your day where your books are concerned, it's promotion…blatant or indirect. Now, if I had 30 minutes a day to do whatever I wanted…I'd sleep J
LIA: Lately I've been spending a great deal of my time promoting. That's due to some great ideas I could not ignore. This whole world, including reading a lot of books, is very new to me so I get excited about the possibilities. I've been doing book reviews as well as writing my own book, so I'm spending time promoting there as well. I used to be in marketing and PR so a lot of this comes naturally to me. If I only had 30 minutes a day, then I'd split my week up and spend 4 days writing and 3 days promoting; the whole 30 minutes. Yes, that's seven days. No, I haven't taken a day off in months.
LINDA: I spend far too much time promoting.  Lately several hours a day.  I will be changing a lot of things in 2012.  Hopefully some of them will work. If I only had 30 minutes a day–I would still follow the interactive course on Fwitter, Facebook and Goodreads.  I would still try to blog at least 3 times a week and pray for the best.
As you can see, paying it forward happens a lot more in the digital book world than you might have imagined, and these women are the proof. I'm honored to be among them.
Finally, in that spirit, we'd like to leave you with a Holiday Gift. SEASONS READINGS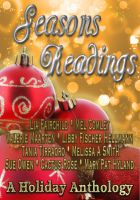 is an anthology with multi-genre short stories (mystery, romance, fantasy) by most of the above authors, plus a few others. Oh — and it's FREE on Smashwords.
Happy Holidays!