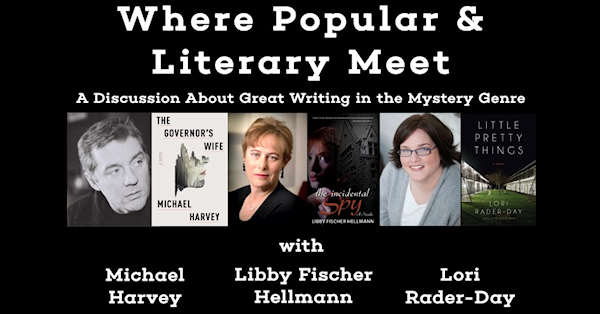 I hope you'll join me along with Michael Harvey and Lori Rader-Day for a discussion about Great Writing in the Mystery Genre.
Here's the info:
Genre fiction is widely read, even admired, but seldom considered the equal of its literary counterparts. The mere label "mystery" acts as a sort of downgrade.
Panelists Michael Harvey, Lori Rader-Day and Libby Fischer Hellmann will explore the whos, whats, whys and hows of great mystery fiction. Don Evans will moderate.
Join us Sunday, October 4, 5 pm at 57th Street Books. 1301 E. 57th Street, Chicago. Hope to see you there!