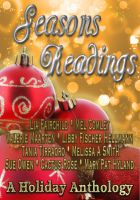 You've got until Sunday to finish the Turkey Trot, but for those who've already found the turkey, here's another Holiday Gift for you.
It's totally FREE at Smashwords and includes holiday-themed romances, mysteries, fantasies, and thrillers by some of my friends… and, of course, a noir story from me.
You can get it right here.
Enjoy!