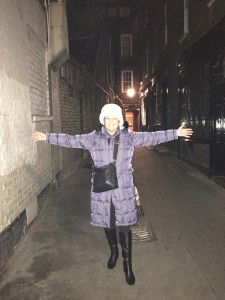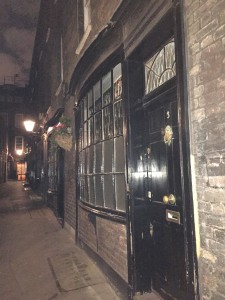 I was so busy talking about Bletchley Park last week that I totally forgot to post pics from London and Surrey. It's never too late to enjoy the Holidays. Even when they're over. I missed Carnaby Street and Hyde Park…must go back and catch them next year. And yes that's me in Diagon Alley.
Which we passed after we saw a wonderful play called "When The Play Goes Wrong".. it was advertised as a cross between Mousetrap and Monty Python, and it was very cleverly done. If you get a chance, definitely see it.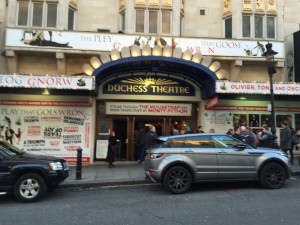 I had some time before the play, so I walked around Covent Garden. Had a lovely mince pie and some hot cider inside.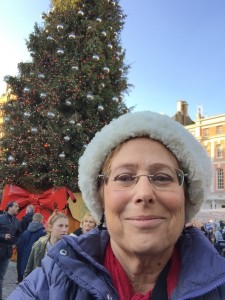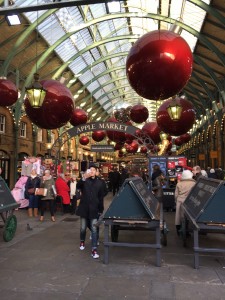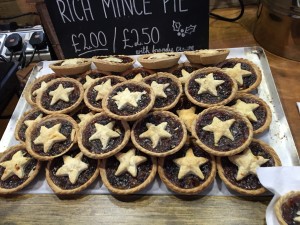 After the play we walked down to Trafalgar Square, then to a lovely cafe that Ruth Dudley Edwards enjoys. And a floating Santa.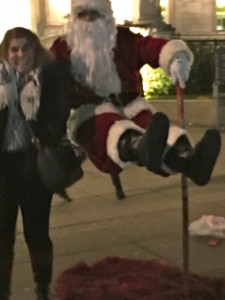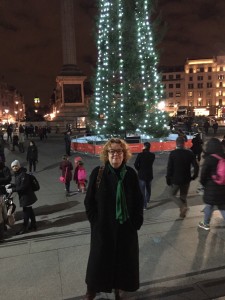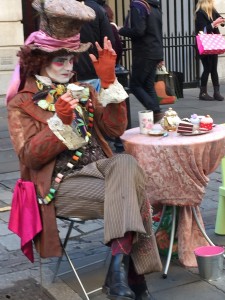 A cab ride back to the station, and yes… I was a bit blurry by then…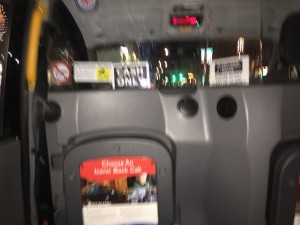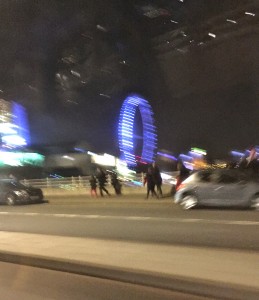 The rest of the time was spent in various restaurants and pubs with nautical themes and cozy fireplaces in Farnham with Tania, Luca, Marco, Giorgio,and Marco's parents. Just the thing for chilly winter days.