About 8 months ago I was interviewed as a neutral 3rd party for a tabloid TV show about a gruesome murder in Chicago. The case involved a sister who convinced her brother to kill her boyfriend, and her boyfriend to (probably) kill her mother. It happened years ago, but Investigation Discovery decided to explore it in their new series, Evil Kin. The Suh episode premieres Thursday, November 10th.
Behind every murder, beneath the scandal, horror, media coverage, and police procedure lies a human tragedy. And the case of Catherine Suh is no exception.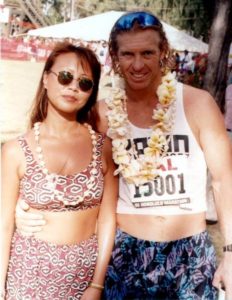 Catherine was someone who loved luxury cars, big-spending boyfriends, and designer clothes. By all accounts she had always been hungry for money, and lots of it. She was rebellious and disobedient, with little respect for her parents who, because of their traditional Korean background, forbid her to behave as the "American teenager" she longed to be. But her long term boyfriend Robbie O'Dubaine adored her, despite his family's reservations.
In 1985 Catherine's father died of cancer, and for a while mother, sister, and brother co-existed. But things soon started to go wrong. Catherine was even more rebellious and difficult, and just two years later, their beloved mother was brutally stabbed 37 times in her Evanston dry-cleaning store. Police always suspected Catherine was behind the murder but couldn't prove it, because O'Dubaine and Suh gave each other an alibi. Catherine and her brother Andrew subsequently inherited $800,000.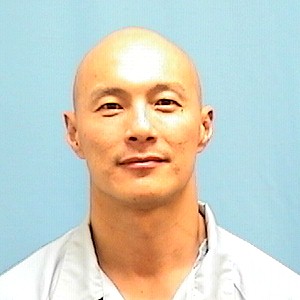 Now orphaned, Andrew clung to his sister, who became his legal guardian and surrogate mother. Andrew grew to idolize his big sister and did whatever she wanted. In the fall of 1993 Suh managed to convince her younger brother Andrew, a 21-year-old college student, to shoot O'Dubaine dead in the couple's Bucktown apartment. Andrew was eventually found guilty and sentenced to a 100 year jail term.
Why did Andrew agree to murder his sister's boyfriend? Unlike his sister, Andrew was an academic star, an athlete, and an obedient son. After the death of their father years before, Andrew had promised to help and protect his mother. Catherine convinced her brother that her boyfriend, Robert O'Dubaine, with whom she shared a Bucktown house, was the man who murdered their mom (It may well have been true). She told Andrew that the only honorable way ahead was to kill O'Dubaine in revenge. Suh arranged the murder of Robbie O'Dubaine and claimed his $250,000 life insurance policy,
Suh was charged in O'Dubaine's murder, but she made bond and moved to Lake Point Tower in Chicago, living an easy life in a luxurious high-rise. She kept up her old habits of hunting down rich boyfriends and did her best to re-invent herself as real estate agent Kasia Kane. Two days before her trial began in 1995, however, Catherine fled to Hawaii where she continued the deception. She found a surfer boyfriend in record time and persuaded him to buy a more stylish condo.
However, even a murderer can be worn down by circumstances. After being featured on TV's America's Most Wanted show in January 1996, in March Suh handed herself in to the FBI in Honolulu. Cook County Criminal Court Judge John E. Morrissey ordered Suh, now 27, to begin her life sentence.
Typical of a sociopath, Suh refused to apologize to her former boyfriend's family, or look in their direction at her sentencing. She stared straight ahead, stony-eyed and unrepentant. But as Robbie's mother Margaret Nolan said afterwards, "I can start remembering Robbie and feel good that justice has prevailed."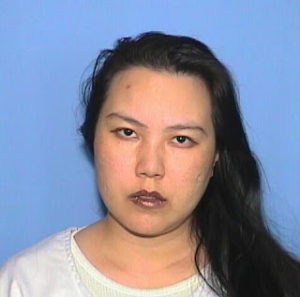 PS In addition to her murder sentence, Catherine also received a concurrent 30-year sentence for armed robbery. And after four months in prison, Suh received an additional two years for aggravated battery after lashing out at a prison staff member.
Let me know if you watch the show next week and what you think of the story. The title is "The American Nightmare." And here's a preview with someone you might know…(at least today) http://www.investigationdiscovery.com/tv-shows/evil-kin/tv-schedule/