It may have ended more than seventy years ago. But WW2 still fascinates authors from every corner of the world. While we haven't seen such a widespread and horrific conflict since, and I hope we never do, it's a unique period in history that fascinates me too. Following the launch of my WW2 trilogy, I thought I'd take a look at my favorite World War Two novels. All these come highly recommended, and each is a great read.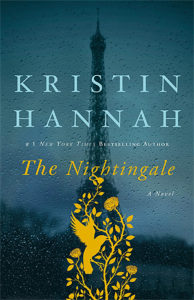 The Nightingale by Kristin Hannah – ISBN 978-1447283072
The scene: France. Vianne and Isabelle are sisters, and while they're close they couldn't be more different. When war breaks out their relationship is tested to breaking point in often unbelievably horrific ways. It turns out there's more than one way to resist the enemy, and bravery takes many different forms. This fabulous book reveals an era of terrible atrocities, but also a time when simple humanity and compassion rose far above them.





All The Light We Cannot See by Anthony Doerr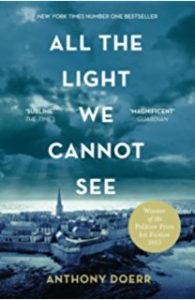 The awards say it all: A 2015 Pulitzer for fiction, finalist in the National Book Award, a New York Time bestseller, and winner of the Carnegie Medal for fiction. It's widely recognized as a very beautiful yet incredibly ambitious book about a blind French girl and a German boy who struggle to survive when their very different paths cross in WW2 occupied France.



Summer of My German Solider by Bette Green 
This story was first published in 1973, less than three decades after the Second World War ended, when it was still within living memory for millions and its effects were still being felt. The story is told by a twelve-year-old Jewish girl, Patty Bergen, who lives in Jenkinsville, Arkansas. When a German POW camp is built in town, she meets Anton whom she soon sees as a scared young man rather than the enemy. He understands her far better than her parents. As a book for children, it's surprisingly hard-hitting. The fact that it's still in print attests to its beauty.


Sarah's Key by Tatiana De Rosnay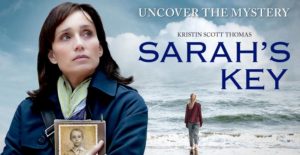 When a book is made into a movie, you know it's something special. Although I still like the book better, this one was made into a film in 2010, starring Kristin Scott Thomas. It's 1942. Sarah is ten when she, her father and mother are arrested by the French police for being Jewish. Hidden by Sarah before the police arrive, her little brother escapes arrest. Roll time forward to 1960s Paris and US journalist Julia Jarmond is asked to write about the Vel' d'Hiv', the dark day the French police arrested thousands of Jewish people and sent them to the concentration camps. It turns out that two families are still haunted by guilt thanks to that terrible day, when dreadful secrets were buried along with the truth.


Restless by William Boyd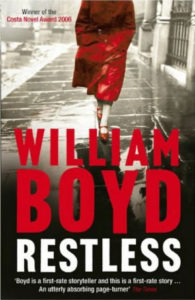 This is an unputdownable story that connects two related stories, one set in the present, the other during World War Two. It's a layered, multi-faceted story that includes a mother-daughter relationship, espionage, and romance, all in one — my favorite kind of novel, actually. The story in the present features Ruth, a single mother who struggles to make sense of her own life. However, she becomes deeply involved with her mother's past during the war and discovers everything she ever knew about her mother was a carefully constructed lie. Sally Gilmartin is a respectable English widow living in picturesque Cotswold village; Eva Delectorskaya was a rigorously trained World War II spy, a woman who carried fake passports and retreated to secret safe houses, a woman taught to lie and deceive, and above all, to never trust anyone. When someone tries to kill Sally, she reveals her true identity to her daughter, who then sets off to find the man who recruited her mother and may be looking to assassinate her.


UnBroken by Laura Hillenbrand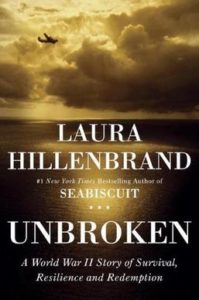 The only non-fiction book to make my list, 'Moving' doesn't do Unbroken justice. It's unforgettable, telling the extraordinary story of Louis Zamperini, a defiant teenager whose athletic talents took him to the Berlin Olympics. When World War II began he signed on as an airman, ending up crashing into the Pacific in 1943. He survived the crash but was faced with an epic journey across thousands of miles of ocean on a flimsy life raft, driven to the limits of endurance in an effort to reach home. Will this extraordinary character make it?





Philip Kerr's Bernie Gunther series
The Bernie Gunther series of historical thrillers is set in Germany and elsewhere during the 1930s, the Second World War and the Cold War. Kerr's sardonic, hard-living, heavy-drinking and smoking fictional detective is a true Berliner, a man who served 11 years as a homicide detective with the city's criminal police. Now a private detective at the Adlon Hotel, he's admirably qualified to deal with every imaginable type of deviance, corruption, and violence. He's fearless and amoral. But that's what war experiences will do to a man.



Cara Black's Murder in the Marais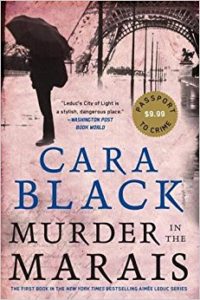 When French-American detective Aimée Leduc, created and nurtured by my friend Cara Black, meets an elderly Jewish man with a top-secret decoding job he's arranging for a woman who attends his synagogue, Aimée bites off a lot more than she can chew. When she tries to deliver the results of her investigations to her client's house in the Marais district of Paris, she finds the woman strangled to death with a swastika carved into her forehead. Will she solve the horrific murder, tangled in a lethal web of secrets and war crimes?





WW2 novels by Alan Furst
Alan Furst is the American author of a bunch of first class historical spy novels: A Hero of France, The Spies of Warsaw (recently televised as a series in the UK), Midnight in Europe, Mission to Paris and more. The majority of his books written since 1988 are set just before the start of WW2, and he's respected worldwide for his extraordinary portrayals of Eastern Europe from 1933 to 1944.I especially liked Midnight in Europe.



In Fairleigh Field by Rhys Bowen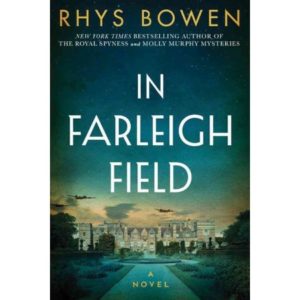 Last but not least, I have to mention my friend Rhys Bowen's stand-alone novel In Fairleigh Field. It's riveting. When a soldier falls to his death thanks to a parachute that doesn't open, the MI5 operative and family friend of Lord Westerham, Ben Cresswell, is secretly tasked with finding out whether the dead man was a Nazi spy. As he follows a complex trail of spies and traitors, he discovers a terrible, history-changing hidden agenda. Can he and Lord W's daughter Pamela stop the plot before England falls?