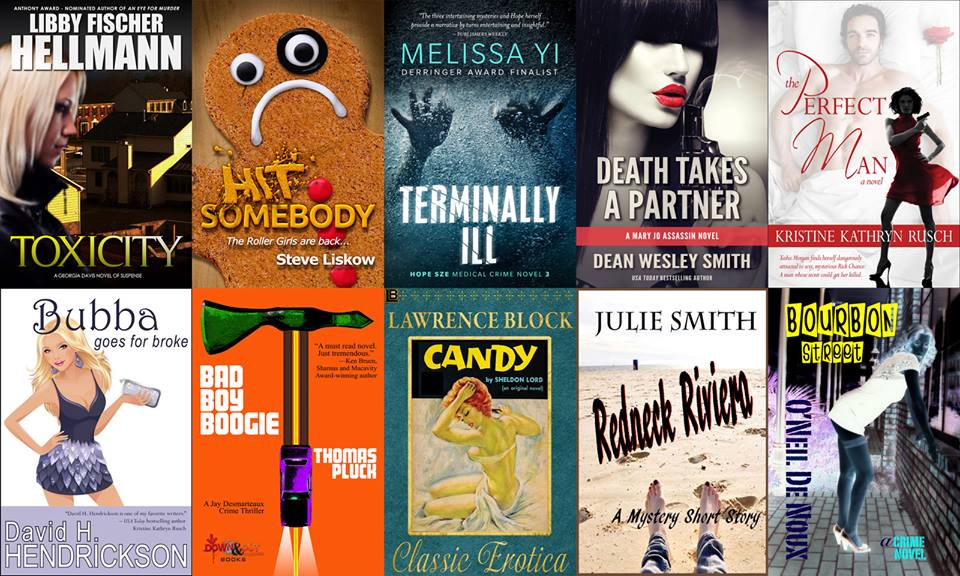 Hi, all. I'm thrilled to be part of the new Femme Fatales bundle from StoryBundle, which collates terrific novels by wonderful authors for really low prices!
The latest is an excellent collection of ten outstanding crime thrillers that feature "a woman with both intelligence and sex appeal that uses these skills to manipulate poor helpless men into doing what she wants–" ie a Femme Fatale.
Here's the deal: You get four thrillers (including mine) for as little as five bucks. If you want all ten, you pay only fifteen dollars — or more, if you think they're worth it. The package of ten includes thrillers by big names such as Lawrence Block, Dean Wesley Smith, Kris Rusch, and Julie Smith.
Which brings you to my contribution. TOXICITY is a police procedural in my Georgia Davis series. Although it's #3 in the series, it's really a prequel because it focuses on Georgia's time as a cop before she became a PI. She's in a relationship with detective Matt Singer, but a beautiful, unscrupulous real estate developer, who has HER eyes on Matt, becomes Georgia's nemesis.
If you've been waiting to try Georgia, now is the time. And even if you've already read Georgia, there are nine other outstanding titles and authors to try at a microscopic price.
Btw, the bundle is only available for 21 days at https://storybundle.com/thriller. So make time now for some great reading!!