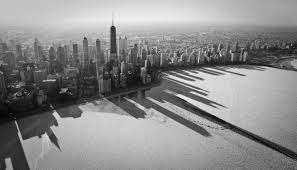 Happy New Year everyone! Hope you're in a warmer place than I am. What a winter!
Okay, back to business.
Every once in a while, things happen that I think are serendipitous, but in retrospect, I realize they were put in my path for a reason. That happened over the holidays.
As everyone knows, Facebook is no longer the writer's friend when it comes to fan and author pages. The reach of organic search has declined precipitously, and Facebook has admitted it's going to dwindle even more. In order to be heard, now you have to pay. And pay. For almost every post.
Happily, at least for now, Google+ is an alternative. And it may well be more useful to authors than Facebook or Twitter or other social media. I've been on Google+ but haven't invested much time or effort there. Until I stumbled on a group—or community—as they're called, Google Plus For Writers. The community was created by SEO consultant Johnny Base. I joined and started asking questions. Johnny was happy to answer them, and suddenly I was learning about semantic search, authorship, and SERP rankings, the kind of things that used to make my eyes glaze over.
Except this time, it made sense. By actively participating on Google+ and generating useful content, your ranking in Google's search engines can grow significantly to the point of becoming an "authority" as defined by Google. And if you sign up for Google Authorship, that authority can increase even more. More about that later.
Anyway, back to my story. One thing led to another, and Johnny decided to do a Google Hang-out. He invited David Amerland, who is one of the experts on semantic search these days, as well as Jason Darrell, an SEO consultant in the UK. Johnny, Jason, and I did a trial run over the weekend.
During the trial run it became clear that they were talking over my head— I'm just a writer, after all. But they were willing to teach and I was willing to learn. The upshot was that Tuesday was the "formal" hang-out, and I got to re-ask all the dumb questions other writers probably have about Google Plus. You can watch that hang out here. It will give you a good start to what Google+ can do for you.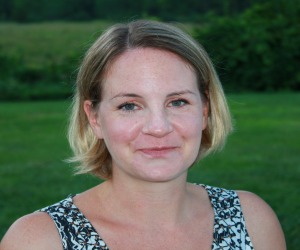 But that's only half of my story. Last weekend I happened to stumble on Jenny Melrose. Jenny is the writer and creator of The NY Melrose Family. She is also an editor at Bonbon Break, an online magazine. In her spare time, she works as a G+ media consultant where she teaches others how to maximize their time on Google Plus.
The best part is that Jenny explains things in terms you and I can understand. (Sorry guys, I still love you but Jenny talks my language). Jenny was gracious enough to answer a few questions about Google Plus
Why Google+?
Google+ provides a platform for people to authentically interact. It is an ideal space for any business owner to promote their business because it gives people an opportunity to interact with them. Unlike, twitter where you are limited in what you can tweet, Google Plus provides ample room for writing and a visual image.
Do you need a business page, as most writers have on Facebook?
A Google+ business is not necessary, but definitely something that I would keep on the back burner. A personal profile is ideal because you are able to establish authorship as a person, which then provides Google with information about what you are influential in. Google is able to put all of your work together, wherever it might be on the web, and get a perspective of who you are as a writer.
How do you use Google +?
Personally, I post daily to Google+ and spend at least 30 minutes per day interacting with others there. People are looking for authentic responses to add people to their circles so it does require a bit of time. I recommend finding people who have similar interests and interacting with them in order to grow your circles. You want to authentically grow your circles because search results are influenced by the people who are in your circles. In other words, if I searched for a cupcake recipe and someone in my circles had a cupcake recipe they would come up higher within the search results then someone not in my circles.
Where can people who are social media-challenged find out more about Google+ from you?
I have an article publishing Friday entitled Google Plus Basics: Why You NEED to Get on G+. There is also a video with the article. Here is a link to my social media tips page. http://thenymelrosefamily.com/social-media-tips
Btw, Jenny sponsors a Google+ Circle Hop—at least she did last weekend. I confess: it was comforting  to find so many Moms, craftswomen, recipe folks, and just plain normal people on Google+. Hey, if they can do it, so can we!
Sometimes I love being online. Especially when I meet cool people like these.