And… We're Off!
The holiday season is here. Black Friday, Cyber Monday, and the shopping days before and after. Deals. Steals. Discounts. And more.
This year I'm doing my part.
I know many avid readers read ebooks. I do, too – they're convenient, lightweight, and I love the backlight that allows me to read in the dark. I'm also grateful for the bounce that ebooks and Amazon have given my career.
Still, there is something special about a print book you hold in your hands. You can flip back and forth, skim any chapter, read the end first (if you're that kind of reader), admire the cover, and use one of the many bookmarks you've probably collected over the years.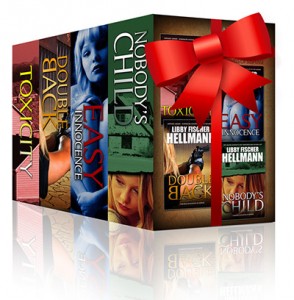 So, in honor of Black Friday, Cyber Monday, and beyond, I've set up a shopping page on my website for those of you who like to give or receive the gift of dead tree books. I've bundled my twelve crime thriller books into packages with discounted prices I hope you'll find attractive. Shipping is included, btw.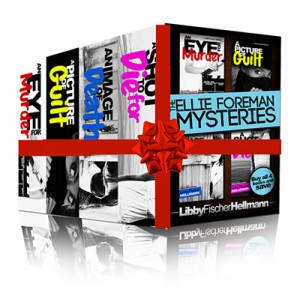 If you have an avid crime novel reader on your list, or if you want to get them for yourself, I hope you'll take a look. Most of them were reviewed quite nicely. Many were nominated for awards—some of them even won. You can find them right here.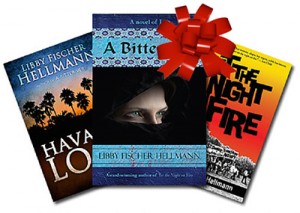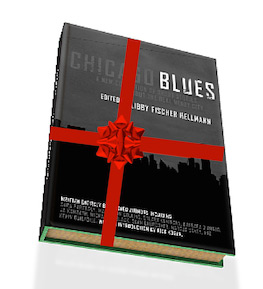 Happy Holiday Reading!