Hi, everyone.
Now that the preorder hoopla is behind us, I'm delighted to tell you that DOUBLEBLIND (I've got to remember not to confuse it with Doubleback, which I've been doing…) is now launched. It's widely available at Amazon, AppleBooks, B&N, Kobo, and Google Play.  The audio should be out by the end of March with a fantastic narrator whose voice I fell in love with. Her name is Daniela Acitelli and I know you'll love her too.
The biggest challenge I faced when I decided to write Georgia Davis #6 was "How To Keep The Series Fresh." We've all read series that after four or five books, somehow lose their piquancy and sharpness. Maybes the characters, including the protagonist are the same as they always were. Maybe the plot lines are a little too familiar. Maybe their conflicts are, too. I get that some readers take comfort in that. The series is just what they want and expect.
I'm not one of them. Well, mostly not. For example, Kinsey Milhone doesn't really change over the 20-some books Sue Grafton wrote. And that's okay. She's the same in every book and Grafton is an icon we all respect and admire. By all rights Henry has got to be much older than an octogenarian by now. But even Kinsey has had some changes in her life: two marriages, several relationships, and family members popping up when she least expects.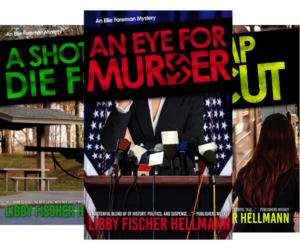 I've done it myself. In my Ellie Foreman series, Jake Foreman, Ellie's father, should be almost 100 now, but I just can't bring myself to let him pass away. He writes himself when he's on the page, and his scenes are much more vibrant and alive because of that. And Ellie's friend Susan, who is based on my closest friend who passed away fifteen years ago, is still beautiful, a fashionista, and very much alive in the books.
Still, I have made major changes to my characters and stories over the years. The Ellie Foreman series started when Rachel was twelve. She's in her early thirties now. And in Virtually Undetectable, she decided she wants to do exactly what her Mom does. So the entire series will now shift to Rachel. Ellie will be there to lend a hand, but essentially it's a brand new series.
The Georgia Davis series has changed as well. When Easy Innocence came out, Georgia had just been dumped by Matt, she'd been suspended from the police force,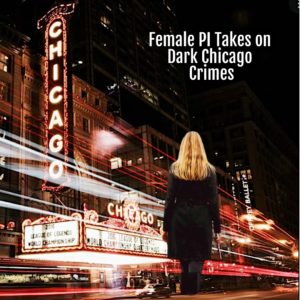 and she was essentially alone. Now she has a mother, a fiancée, and she's living with her sister and toddler nephew. There is a sad event at the end of DOUBLEBLIND. No spoilers, but I admit to crying when I wrote it. However, the book does end on a happy note.
So how do you keep a series fresh?
— Change the dynamics of the main characters; each character should have an ARC that
readers can relate to
— Kill Your Darlings if you have to
— Make sure your protagonist grows in an authentic, credible way
— Change settings if you want. I've set stories in the Republic of Georgia, Arizona, Minnesota, and Washington DC.
— Change the nature of the crimes. In the past couple of books, I've explored cybercrime, and find it fascinating, as long as I have people who can keep me accurate
I know I've just scratched the surface here. What else can a writer do to keep a series fresh? Have your way in the comments!
Oh… and here's where to get DOUBLEBLIND.
And here's what Publishers Weekly said in their review: "This escapist adventure will appeal to readers who secretly dream of kicking butt."
See you soon!!