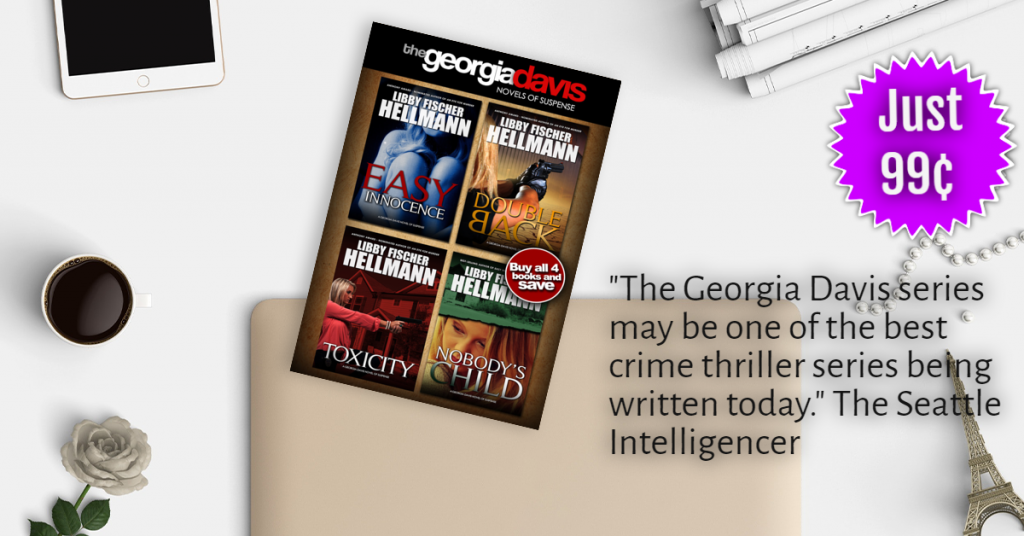 Hi, everyone.  There are just a few more days to get the award-winning Georgia Davis Boxed Set of Four for the amazing price of 99¢, and I hope you'll take advantage of the offer! Just go to your favorite ebook retailer (It's widely available) here and choose your go-to.
If you're one of the 1200 readers who entered my recent Goodreads Giveaway but didn't win a copy, here's a chance to get it at a rock-bottom price…
Or if you prefer, go directly to Amazon, Barnes & Noble, Apple, Kobo, or Google to buy it…
And if you feel like sharing the opportunity with your friends on Facebook, check out this NEW giveaway where you can win an Amazon Gift Card, and either a mug, a ball cap, or a tote bag!
Any way you look at it, Georgia's got you covered for the icky month of February.
Thanks in advance. Your support means the world to me.
Libby