Hi, all.  I wanted to report back to you on the sale of the Georgia Davis Boxed Set of Four and the winner of our raffle.
First, me. I  wanted to make the USA Today Bestseller List but didn't quite get there. Still, with your help we sold well over 4,000 copies, which is the most I've ever sold in a week. Ever. So I feel like a winner in terms of your support and friendship. Thank you from the bottom of my heart. I am grateful.
Now, you. We raffled off a $25 Amazon Gift Card, along with the choice of a coffee mug, a ball cap, or a tote bag. And the winner is:
            Neena Christianson Martin
Congratulations, Neena! We'll get in touch with you privately as well.
Finally, a happy coincidence for YOU. The audiobook of Nobody's Child, the 4th Georgia Davis PI thriller,  is now available on Chirp for just 99¢!! Who knew it would come right on the heels of my other promotion?  Beth Richmond, the narrator, does a fabulous job, and it's one of my favorite Georgia Davis stories. Others have agreed – it was nominated for THREE prominent awards.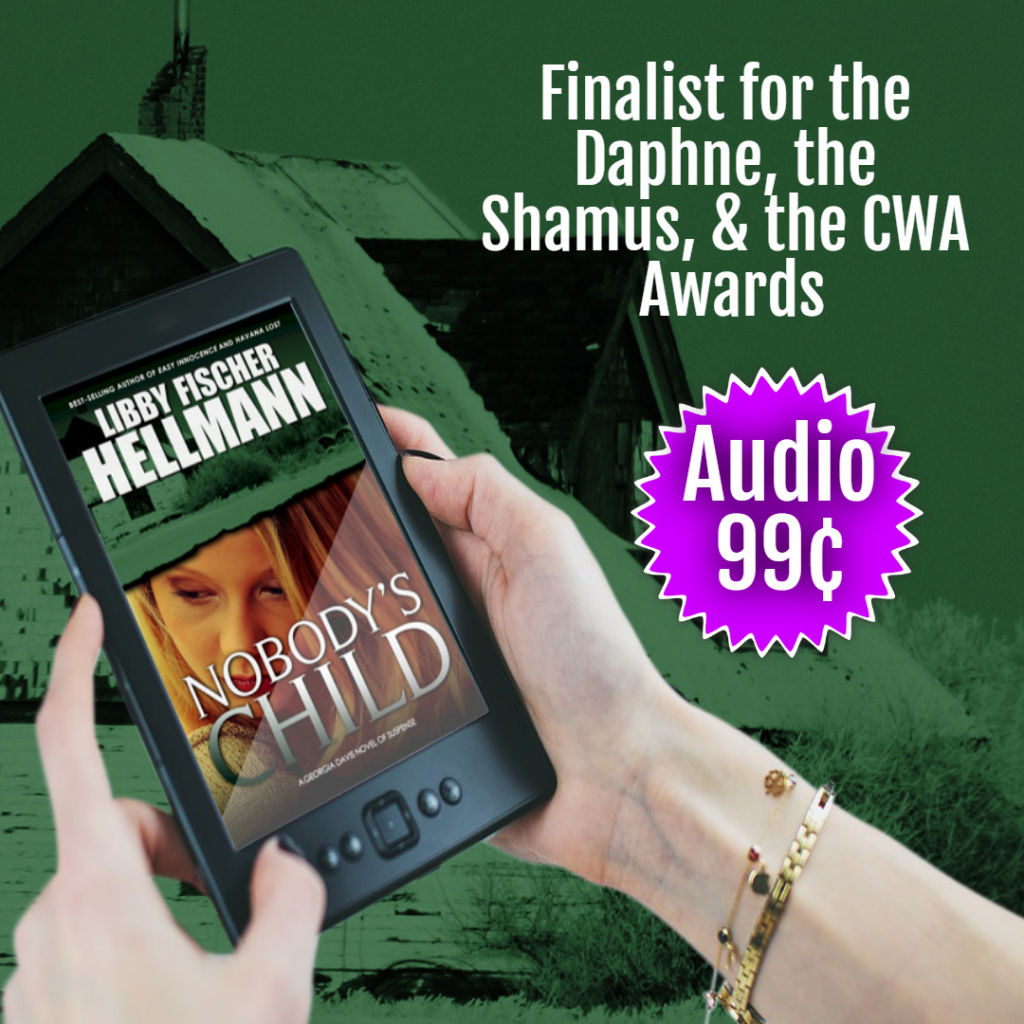 Okay. You've heard plenty from me recently… I'm going back into my corner to write a novella featuring Rachel Foreman, daughter of Ellie. More on that next time. It's a fun project, and there are lots of authors involved.
Speaking of hearts, Happy Valentine's Day to everyone. Part of me is a hopeless romantic, but the cynical crime thriller author part of me wants you to be careful out there. You'll hear more tomorrow.