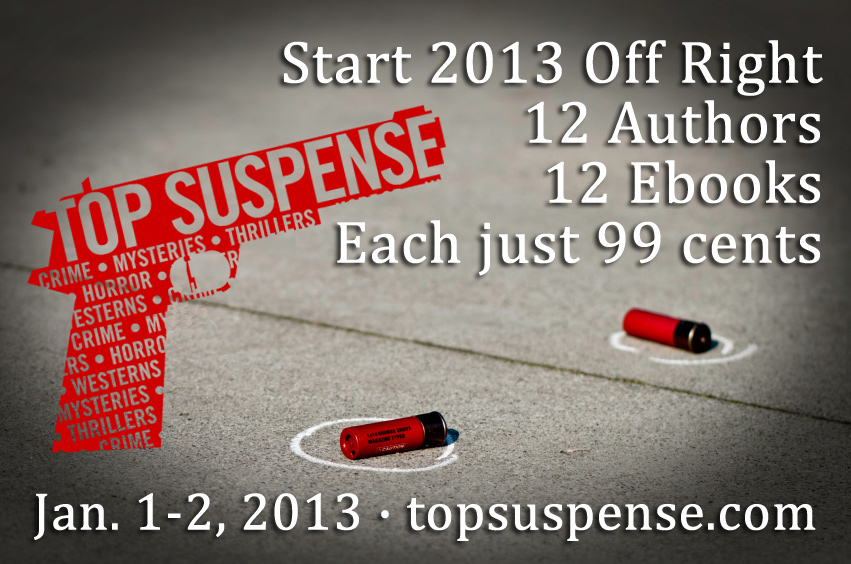 Here it is. The Best. Ever.  New Years Ebook Sale.
As many of you know, I'm part of the Top Suspense Group, along with 11 other best-selling thriller, horror, crime, and mystery authors. To kick the year off properly, each of us has lowered the price of one book to 99 cents on Amazon.
It's just for 2 days… Jan 1-2, 2013… so don't miss it. You can find the books here and here. Have fun!