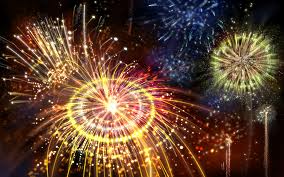 This is a version of the annual — ok– semi-annual newsletter I send out to friends, contacts, and family. I hope you enjoy it.  I guess the Mayans were wrong. Looks like we have another year under our belts, and a new one coming up. I hope it will be a peaceful, prosperous one for you and the people you love.

It's been a busy year for me. A BITTER VEIL came out in April to wonderful reviews.It was a relief, since VEIL is such a departure from my series. Those of you who've said how much you like it, THANK YOU. For those who haven't read it yet, well, you can find it pretty much everywhere (including libraries) in print, ebook, and audio. It was published by the wonderful Emily Victorson at Allium Press of Chicago.
Speaking of audio, all of my novels and short stories are now on audio at places like Audible.com, iTunes, Amazon, and libraries. I loved producing them (it made me feel I was still in the biz..), and I found some incredible narrators, including Robin Rowan, Mary Conway, James Lewis, and Diane Pirone Gelman. Be sure to check the audio page of my website to hear the samples.

I was also able to make my first foray into foreign language versions of my work this year, and a Spanish translation of EASY INNOCENCE, INOCENCIA FACIL, is now available in both ebook and print! We're currently working on an Italian version of NICE GIRL DOES NOIR, my short storycollection. Some of the stories are already available in ebook formats here and here. However, selling in foreign markets is a challenge, so if you know anyone who reads in Spanish or Italian, I would be thrilled if you spread the word.
I became an APP this year! For those of you chained to your tablets and smart phones, you can download me directly and find out way too much about what I'm up to. We can even message back and forth. It's been on Android devices for a while (see the photo on the right –I'm in profile), but the Apple version is imminent, so you might be hearing from me again when it comes out. Oh, did I mention it's FREE? You can find it here.
I was honored to be featured in the Chicago Tribune's PRINTERS ROW JOURNAL a few days ago. It's a longish profile, complete with photo — and I swear some of it is even true! You can download it as a PDF here.
As many of you know, the world of publishing has changed significantly. Signings, which used to be a tried-and-true way to reach readers, are less well attended now and can be disappointing for both the host and the author. However, there's a new organization, Togather, that's trying to remedy it. Here's the scoop: If your book club, library, bookstore, or other organization might want an author (hopefully, me) to visit your city, all you need to do is click here. The rest is easy. If you can assure a certain number of attendees, I'm there.
You'll be hearing from me again, hopefully next spring, when my new thriller, GOODBYE CHE (working title — it might change), comes out. Set largely in Cuba, it spans three generations of a Mafia family during the Cuban revolution and the '90s. Then it moves to Chicago during the present.
Finally, I'll leave you with an image of me and my touring partner-in-crime, author Cara Black.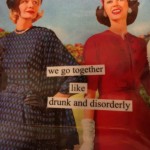 Clearly, we've been traveling together too long…  In fact, we were JUST awarded the "Best Chutzpah Award" on Randy Sue Meyer's blog post today. Best of all, it's true.
Thanks for your support … no author does it alone, and I am grateful for your kind words and friendship.