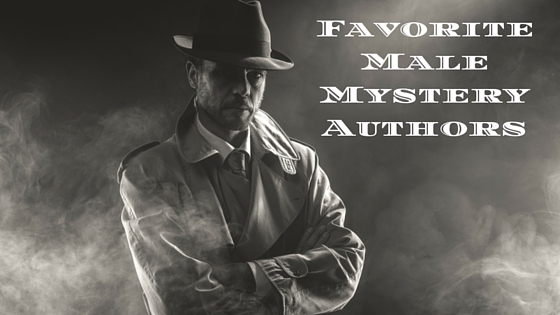 It's so hard to whittle down my favorite authors. I've read so many wonderfully dark, nuanced stories over the years. But these are the male authors I have on automatic buy… or listen. Being the proud owner of an iPhone (plus the cool thingie you plug directly into the cigarette lighter to make the audio come out of the radio) means I'm becoming fonder of audio by the minute.
I've intentionally left out non US authors, of which I have a slew of favorites, especially Nordic and UK authors. But that's another blog post…
What's so great about Michael Connelly?
I read THE POET first, and fell in love. I've read most of Connelly's early novels but lost the thread recently because he's too bloody prolific! Before I was published, I read him quite a lot, and in a curious way, his writing inspired me to give it a try myself.  On the surface Connelly's writing seems simple enough. It isn't lyrical. It's much more straightforward and direct, like the journalist he once was. Having been a broadcast journalist myself, I thought, "Hey, I can do that."
It wasn't until I actually started writing that I realized how much craft goes into a Michael Connelly book, and how wrong I was about it being easy. We live and learn. Connelly creates smooth, polished prose, and he unfailingly hooks readers into the story by end of the first chapter, no mean literary feat. I kind of regret he's doing two books a year these days, it was always such a treat to look forward to the next Connelly release… anticipation is definitely part of the pleasure!
Elvis Cole, Joe Pike, Carol Starkey and the wonderful Robert Crais
The first Bob Crais book I read was LA REQUIEM, so I knew Joe Pike better than Elvis Cole. In fact, it took me a while to warm up to Elvis and his smart-ass attitude but I finally decided he's a genuinely good guy. I loved Crais' Angel novels, starring Carol Starkey, a bomb squad veteran now doing time as a Detective with LAPD's Criminal Conspiracy Section, and I'm glad he's carrying the series on. I read TAKEN – a great story – but enjoyed SUSPECT even more. Even the chapters written in the voice of the dog were terrific. You can always be sure you're getting a great read with Crais. And, of course, who doesn't like the classic, HOSTAGE?
Twenty one great reads by Thomas Perry
I cut my teeth on Perry's excellent Jane Whitfield series, but enjoyed the Butcher Boy series more. To be honest I've only read five of his twenty one novels so far but I'm on the case. His attention to detail, depth of research and uncanny ability to build suspense puts him firmly in the 'can't ignore' category.
Turning up the psychological heat with Thomas Cook
What a treat to read a Thomas Cook novel. So different, so intricately psychological, you genuinely never know where you're going to end up. THE CHATHAM SCHOOL AFFAIR, of course, was wonderful. But some of his quieter books, like RED LEAVES, are equally inspiring. I can't get enough of the tension he builds as innocent people are railroaded. It's powerful stuff.  And his prose is just gorgeous stuff.
Again I haven't read anywhere near enough of this hugely entertaining author's work… and there's only one way to remedy that. Are there enough hours in the day? No!
Beautiful language crafted carefully by Dennis Lehane
Where do I start? I was given a copy of Lehane's first book, A DRINK BEFORE THE WAR, and ended up racing through all of the Patrick/Angie books. I adored MYSTIC RIVER, his standalone, but loved his non mystery baseball book, THE GIVEN DAY, even more, mainly because of the stunningly beautiful language and the prose, which melts your heart.
Elegant prose and international drama from Daniel Silva
What do you get when you add up elegant prose, international scope, daring assignments and fine art? The unforgettable Gabriel Allon of course, and Daniel Silva's remarkable series never disappoints.
I don't know how he manages to capture me every time, but he does – I stop whatever I'm doing to read him, caught like a fly in literary amber! Maybe it's because he's in the fictional Mossad. Perhaps it's because Ariel Sharon is still healthy in Shamron's personage. Or maybe it's the rich spy-catching-spy theater mixed up with art restoration. But I look forward to July every year because I know a brand new Silva will be waiting for me.
If you haven't read Silva's earlier series starring CIA agent Michael Osborne, do. They are pretty damn good too, but in my eyes he really found his voice with Allon.
Who is your favorite US male author?
Let's start a conversation – who is your all-time favorite US male author, and why?
PS I already wrote about my favorite female mystery authors, and you can find that post here.