I'm still not sure how it happened, but somehow over the past few years, we've elevated our pets in the family pecking order. They are now our sine qua non, our raison d'etre, deserving of abject love, often as deep, if not more, than our kids. After all, children grow up and leave us.
My theory about why and how this happened has to do with social media. None of us really want to expose our kids to the relentless and very public timelines of our online lives. For all sorts of good reasons, we have chosen to shield their privacy.
But our pets? Well that's a different kettle of fish, Ollie.
You can't scroll Facebook these days without seeing an adorable puppy doing something adorable, a cat doing something quite feline, a rabbit, a duck, a horse, etc.
Pet photos and videos have not only become a way to express their personalities, but they're a safe way to express how much love we have for them.
And in a way, showing all those pet images helps bring us together. It's a safe, entertaining way to share. I'd even go so far as to say it's a universal pleasure, no matter where you live or what language you speak. For example, how can you not love this video about the puppy who can't wait to see its owner?
Or this one, appropriately named "Popcorn Kittens?"
A pet owner myself, I've decided to dedicate this post to our canine and feline love objects (although a rabbit or two may show up). Following are some of my favorite books about pets. One or two are for kids, but there's no Dr. Seuss . Or even Frog and Toad. Or Old Yeller. Most of these, believe it or nor, are for adults.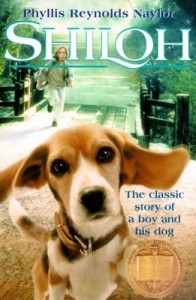 Shiloh
When my son read this 1991 YA book by Phyllis Reynolds Naylor, I was so curious that I read it myself. It's a heart-warming story about a boy, his Beagle, and a nasty old man. And it's a wonderful read. In fact, when we got a dog a year later, it was a Beagle and my son named him Shiloh. All the kids in the neighborhood knew why.
The novel begins when a young Beagle follows 11-year-old Marty as he takes a walk in the hills on the road past the old Shiloh schoolhouse near Friendly, West Virginia. Because the dog is "slinking down, . . . tail between his legs like he's hardly got the right to breathe" and backing off and cringing when Marty puts out his hand, he is sure the dog's owner is abusing him. Marty feels protective of the dog, and names him Shiloh.
He's right about the abuse, but the nasty old man who owns Shiloh won't let Marty keep him, so eventually, Marty works for the man in order to buy Shiloh. It's a story about human behavior, determination, and the lengths that people will go to right a wrong. I recommend it highly, both for kids and adults. It won a Newberry Medal which is given to the best YA and children's books by the American Library Association.
A movie was made and you can find it on Amazon.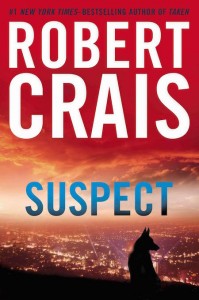 Suspect
Robert Crais's crime novel, Suspect, has the best portrayal of a dog's thinking of any book I've read. Here's the book description:
LAPD cop Scott James is not doing so well. Eight months ago, a shocking nighttime assault by unidentified men killed his partner Stephanie, nearly killed him, and left him enraged, ashamed, and ready to explode. He is unfit for duty—until he meets his new partner, a dog.
Maggie the dog is not doing so well, either. A German shepherd who survived three tours in Iraq and Afghanistan sniffing explosives before losing her handler to an IED, her PTSD is as bad as Scott's.
They are each other's last chance. Shunned and shunted to the side, they set out to investigate the one case that no one wants them to touch: the identity of the men who murdered Stephanie.  What they begin to find is nothing like what Scott has been told, and the journey will take them both through the darkest moments of their own personal hells. Whether they will make it out again, no one can say.
I found Suspect unputdownable, mostly because the chapters written from the dog's point of view are so realistic. Unlike the other books featuring animals, Maggie's thoughts and feelings—such that they are— feel totally authentic. Robert Crais did not anthropomorphize Maggie. She is a dog through and through, but she is a smart dog, and I could totally understand her behavior.
It's also a great thriller, so I recommend it highly. And yes, the film rights have been sold. Let's hope we'll see Scott and Maggie on the screen soon.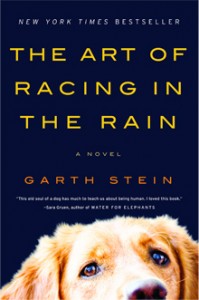 The Art of Racing in the Rain
Published in 2008 by Garth Stein, The Art of Racing in the Rain, unlike Suspect, is told completely from the dog's point of view. And while Enzo, the dog (named after Enzo Ferrari) can think and feel human emotions, it's still a touching, emotional ride. The story follows the life of Denny Swift, a race car driver and customer rep in a high-end Seattle auto dealership through marriage, fatherhood, child custody conflicts, and more. Enzo, who believes in the Mongolian legend that a dog may be reincarnated in his next life as a human, spends most of his day watching television. In that way he learns what Denny loves about car racing, and tries to relate it to his and Denny's lives. Once you start, be prepared to finish in one sitting. And have some tissues handy. I loved it.
The rights to the movie were acquired, but the film has not yet appeared. Which is too bad. If it were done well, it would be a blockbuster.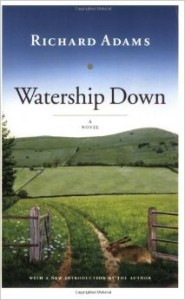 Watership Down
In this classic by Richard Adams, which was published in 1972, British rabbits take center stage. Of course, they can think and talk and act just like humans. And have a rabbit culture and system of laws. The central premise is that the rabbits must overcome their differences and develop a sense of trust that will help them find, build, and maintain a home in a safe location. Hazel, the leader, takes his warren on a journey to build a new home at Watership Down. In the course of the journey, the rabbits battle the elements, a "Hitler-esque" rabbit, and their own fears. In other words, it's an epic Tolkien-like story, in which the rabbits and their culture are tested.
It has been adapted into a 1978 animated film, also a classic, as well as a television series.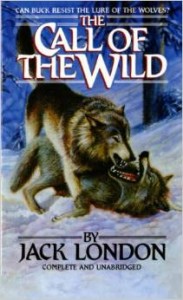 Call of The Wild
Call of the Wild by Jack London features Buck, the dog-wolf. It's considered another classic, but it's just as fresh as the day it was published in 1903. I promise. It's set in the Yukon, waaay up north, during the 1890's Gold Rush when sled dogs were a necessity. Buck is a domesticated dog, a St. Bernard Collie mix, who is stolen and sold as a sled dog. Poor Buck reverts to a wild state where he is forced to fight other dogs in order to survive.  Along the way he meets a man named Thorton with whom he develops an unbreakable bond of loyalty and love. But, as in so many love stories, the course of true love doesn't run smoothly, and at the end, Buck sheds the veneer of civilization altogether.
It's a simple story, a love story between man and dog, a heroic journey, and ultimately a tear jerker.
Interestingly, it first appeared as a serialized novel in the Saturday Evening Post but was released as a novel soon afterwards. There have been several adaptations for film and TV.
Enjoy your animals. See you next month.