As I mentioned a couple of weeks ago, one of my long-time dreams is coming true. Ever since I was in high school, listening to Motown and then the Beatles, I've had a hankering to be a radio DJ. I worked at the college radio station at the University of Pennsylvania, and my first paid job was as a copy girl at KYW All-News Radio, also in Philadelphia. Then, when I lived in New York, I was won over by Allison Steele, the "Nightbird" at WNEW-FM (Unfortunately she is no longer with us).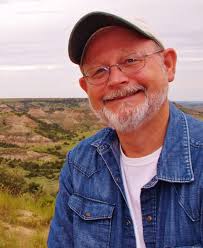 Turns out that hankering is now going to be a reality! I'm hosting a monthly internet radio show called "Second Sunday Crime." The first show debuts this Sunday, January 11th on the "Authors on the Air" network. My guest will be William Kent Krueger. Kent is an award winning author many times over, especially this year. I hope you'll join us on this live program at 6 pm CST right here.
You can call in as well by dialing (347) 884-8266. So bring your questions!
That's 7 PM EST, 6 PM CST, and 4 PM PST. See you there!