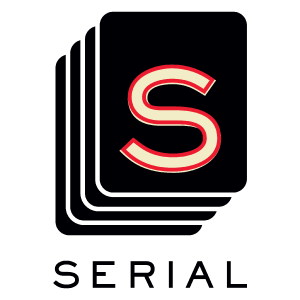 Sadly, my favorite Thursday activity is now over. Thanks to my daughter, who told me about "Serial" a month ago, I was able to binge-listen to 8 podcasts, and then followed up every week until yesterday.
The ending? I'm sure there will be unending discussions about Adnan's guilt or innocence, the tragedy and/or travesty of the crime, and This American Life producer's Sarah Koenig's style, but I thought she did a fabulous job wrapping it up. In fact, I think she did a fabulous job on the entire series. Here's why:
First, the superficial– I love the radio/podcast format. I can listen in my car, while I'm doing errands, cooking, or cleaning. Podcasts are highly portable. In fact, my first job in broadcast news was at KYW All News radio in Philadelphia, so I'm predisposed to audio only formats.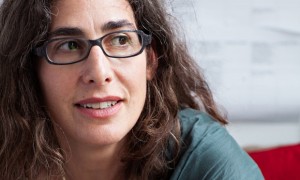 Now, more substantively: While Serial investigated a real murder, ie true crime, Sarah is a natural story-teller. And "story" is what most of us are drawn to. A radio broadcaster in Chicago, Frank Beaman, used to say that radio was "Theater of the Mind." And in Serial, it was indeed just that. Without the distractions of visuals, we could all imagine the story unfolding in our own way.
We were introduced to the "characters" (Adnan, Jay, Hae, and the others) up front, but we came to know them more fully as the story unfolded. We discovered they were not cardboard stereotypes, because we were privy to their conversations, behavior, and, in some cases, even their motives. Such robust character development in a true crime story is unusual, notwithstanding Truman Capote.
We were also a part of the narrator's interior monologue, again, unusual in a true crime story. Sarah was an amateur sleuth, trying to solve a fifteen year old murder. As the audience, we followed along with her as she finds clues and pieces out the truth. From time to time Sarah didn't (and clearly still doesn't) know what to think, and as each piece of the puzzle is revealed, we waver along with her. Is Adnan guilty? Did Jay do it? Was there a third person? As a fiction writer, I know that the basis of suspense is to ask questions that are unanswered for as long as possible. Sarah did that often, and it made for riveting suspense.
Finally, I loved her use of source material. Taped interviews both before and after the trial, the pre-trial and trial transcripts, Hae's diary, and conversations with third party experts lent credibility to the "plot." A private detective, a former homicide officer, and others helped frame what was important for us, so we could match wits with Sarah and come to our own conclusions.
So, for me, the characters, the suspense, and the third party credibility are the earmarks of a great story, regardless of the outcome. And while there was no "surprise" or "happy" ending—at least thus far—you can bet I'll be waiting for next season's "serial."
Meanwhile, if you're the type who just wants MORE… check here, here, and even here.