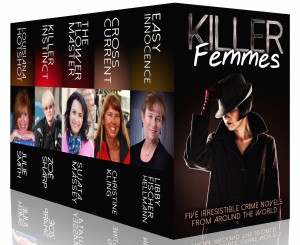 The Killer Femmes "bundle" (also available on Nook, Kobo, and iBooks) is special because I'm sharing space with some of my favorite  authors in the crime fiction community. They are all terrific writers, and I gobble up their books as soon as they come out. But I realize you might not know them… so today I'm taking a peek behind their curtains to bring you their thinking about the novel they included in the collection. I hope you'll get to know them better. First is my contribution.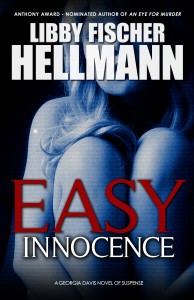 EASY INNOCENCE – Libby Hellmann
Some books come from a vision. Others from personal experience. EASY INNOCENCE came to me out of fear. My daughter was starting high school, I was recently separated, and I doubted my ability to be the single mother of a teenager. A hazing incident at a nearby high school had just occurred — it made the national media — and several teenagers ended up in the ER. I started to wonder what would have happened if a girl had been killed during the hazing. Why would she be murdered? Who would do it?
That's where the story turns to teen prostitution—but with a twist. It turns out that girls from seemingly stable middle-class families—not drug addicts or runaways—were (and are) hooking for money to buy designer clothes, toys, and gadgets that their parents can't afford. Most of it is motivated by the need to be accepted by their peers by owning shiny new toys.  But what does that say about the values we're teaching our daughters? EASY INNOCENCE explores that… and more.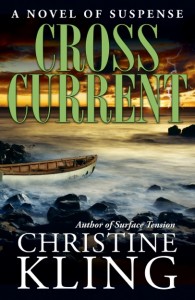 CROSS CURRENT – Christine Kling
In late November, 2000, the Cuban boy Elian Gonzalez was found clinging to an inner tube off the coast of Florida, and there was a great controversy over whether or not he should be returned to Cuba or allowed to stay in the US. At the time, I was teaching high school, and I had many Haitian students in my classes. I listened to their stories of arriving in this country as boat people. I often wondered how Elian's story would have played out differently had the child been Haitian. Then, one day I saw an image in my mind of my character Seychelle alone in her boat on a flat calm sea. I watched as she raised the binoculars to her eyes, and I felt her surprise when she realized she was looking at a little girl. My novel, Cross Current, is the result of what happened when this writer started wondering, "What if . . ."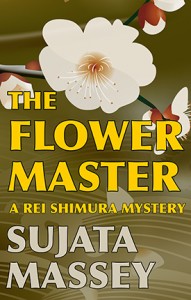 THE FLOWER MASTER – Sujata Massey
I was fortunate enough to live in Japan for two wonderful years during the 1990s. Every day felt like an adventure, and I traveled throughout the country from my home base in the beach town of Hayama, an hour south of Tokyo. One of my weekly activities was ikebana (Japanese flower arranging) a very old art I studied both in teachers' homes and the headquarters of the Sogetsu School in Tokyo. Most of the teachers were aged 40 and up, hailing from a generation who were not supposed to work outside the home. Ikebana was an area where women could achieve high "professional" rank—although men were typically school headmasters. As a result–there were some rather competitive individuals in the business.
I also wanted to write about the toxic costs of beautiful flowers shipped to us from Latin America, the world of tea ceremony, Japanese restaurants, poetry and kimono fashion. If you want to know what happens to Rei after this exciting cherry blossom spring, The Floating Girl is next in the series.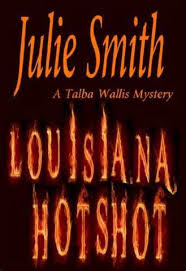 LOUISIANA HOTSHOT – Julie Smith
I'm Julie and I'm a serial serialist—the author of four mystery series. Evidently I have a little writing problem. The downside is no vacations—but the upside for you, I hope, is there's a lot to choose from. The Talba Wallis PI series, represented here, is a spinoff of the Skip Langdon series, which features a New Orleans cop. Then there's Rebecca Schwartz, the funny San Francisco lawyer, and Paul Mcdonald, the clueless almost Bay Area sometime PI. Actually, don't choose—read them all!
If you'd like a free review copy of any of my books, write me at julieorleans@cox.net . By the way, I'm a publisher as well as an author, so that goes for all the books I publish. Would you like to know about new ones? Visit our website, www.booksBnimble.com and sign up for our mailing list. I'm on Twitter as @booksBnimble, and you can find me here on FaceBook:  https://www.facebook.com/julie.smith.1671897
This is the first book in the Charlie Fox series, so it seemed logical to introduce her to readers not familiar with the character right back at the beginning of her story. When you have a series character you have to decide early on if you're going to keep that character static, unchanging from book to book—hardly even ageing—or whether to let them grow and evolve as time goes on.
Keeping the character unchanging has its advantages. New readers can pick up any book without wondering what came beforehand, or what they've missed. But for me as a writer I like to constantly challenge Charlie, to put her in new and difficult situations to see how she copes. And, equally, to see what experience and even damage she carries forward with her from one story to the next.
In KILLER INSTINCT, although Charlie is not yet working in close-protection, she certainly shows the early signs of what she will become. And she learns what is perhaps her most important lesson—about what she is really capable off, when her back is against the wall and a life other than her own is at stake.
STAY TUNED
We have some exciting things to tell you about later this week, including a contest where you could win $150 Gift Card to the Bookseller of your choice, and a Google Hangout that we'll be doing on July 1. Best news: Killer Femmes is just 99¢.
As Ahhnnold says, "I'll be baaack…"