The end of August can be demoralizing. Technically, there are still 3 weeks of summer left, but it often feels as if the season has flown, and I haven't done any of the things I promised myself. Back-to-school sales are ubiquitous; so are pre-season football games, and my weekly trips to Dairy Queen have lost their allure.
If you feel the same way, I have some suggestions on how to salvage—indeed savor—summer's final weeks. The movies below will help you stretch and prolong those lazy days filled with sunscreen, salt water taffy, the Boardwalk, surfing, vacations, and the blissful feeling of no responsibility.
Btw, this was a difficult blogpost to write. There are so many summer movies that they're divided into subsets: Summer Love, Summer Camp, Summer Vacation, Summer Adventure. I've tried to include a few from all the categories, especially the ones that I've seen and can wholeheartedly recommend. But there are so many good summer flicks that I've added more below. 90% of these films are available on Netflix, Hulu, or Amazon, and many are at your public library. Curiously, a lot of these films hark back to the Sixties for their plotline. Not sure what that means, but it didn't bother me. Hope you enjoy them, too.
The Graduate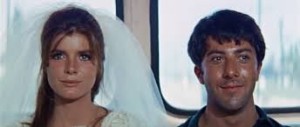 The iconic film of my college years (yes, I'm dating myself), The Graduate proved that Summer in the Sixities wasn't the best season for Benjamin Braddock—or other recent college graduates. It's ironic that when it came out that many of my male friends were worrying about the draft, but in this movie, it's "plastics." And underwater swimming. And Mrs. Robinson, played beautifully by the late Anne Bancroft. And, of course, there's Simon and Garfunkel on the track. It's always great fun to touch base with The Graduate—Director Mike Nichol's take on American culture in the Sixties, California style, is perfect.
Taking Woodstock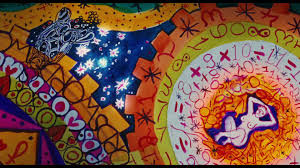 Another view of the late Sixties is the summer film, Taking Woodstock. I LOVED this movie that tells the story of how Woodstock almost didn't happen. Maybe it's because the parents of my boyfriend at the time had a summer house in Woodstock, (although the town is actually about 25 miles from the concert site) and after watching it, I felt like I'd been there. Or maybe it's because of the tropes and vignettes of the times: the young boy who comes of age and finds his sexuality in a VW van; music and drugs galore; his straight but faintly ridiculous mother who gets high for the first time, the unforgettable transvestite who's also a security guard, played perfectly by Liev Schreiber. It's a funny, touching story based on the memoirs of Elliot Tiber who helped arrange the concert venue in Bethel, and it illustrates the clash of two generations and cultures. This is a not-to-be-missed summer movie.
Weekend at Bernie's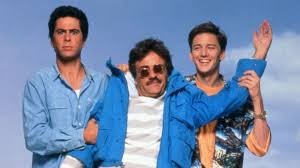 Weekend at Bernie's is not for everyone, unless you're the type who likes black comedy. The premise is that two young men working for an insurance company stumble on a financial fraud, take it to their boss, Bernie. He invites them to his house on the Hamptons for the weekend to congratulate them on their earnestness where they discover that Bernie ordered hits on them because he has perpetrated the fraud. However, the mob double-crosses Bernie and kills him instead. The two young men, who still fear retribution, pretend Bernie is still alive and keep his corpse with them all weekend. It's silly, totally unrealistic, but hilarious. Which makes it a perfect summer film.
Little Miss Sunshine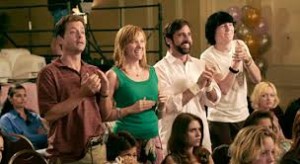 One of the funniest, most charming movies of the past ten years, with an amazing cast that includes Steve Carell, Greg Kinnear, Toni Collette, and Alan Arkin (I'm sorry, but all I have to do is look at him, and I start to giggle). It tells the story of a family determined to get their young daughter into the finals of a beauty pageant who take a cross-country trip in their VW bus. Of course, the family is highly dysfunctional, with a son who hasn't spoken in a year, a brother who is suicidal, a father who's getting fired, a working mother who thinks a nutritious dinner is a bucket of KFC, and a gradfather who has his own ideas about dance routines. The film isn't implicitly tied to summer, but it couldn't have happened during any other season. You'll laugh, you'll cry, you'll cheer. This is another not-to-be-missed movie.
Little Darlings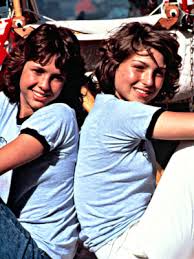 Part summer camp, part coming of age, part "mean girls" story, the 1980 film Little Darlings stars a young Tatum O'Neal, Matt Dillon, Kristy McNichol, and Armand Assante. (Great cast!) A group of teenage girls at camp for the summer discover boys across the lake and two of them spend the summer competing on how to lose their virginity with them. The two teens, of course, hate each other for their differences—one is educated and cultured, the other hip and street-smart. Naturally, they bond at the end when dealing with the aftermath of the big "events." A great summer movie for teenage girls… and their Moms.
Dirty Dancing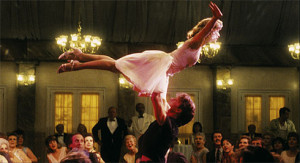 Is there anything I can say that hasn't already been said about this fabulous "Summer Camp for grown-ups" movie? Yes, I miss Patrick Swayze. And I miss pre-nose job Jennifer Grey—I always thought she was more attractive and unique with that nose. But then, there's the music, the Catskills, the culture of the early Sixties. There's also a wonderful performance by Jerry Orbach (another actor who is missed), and of course, the dancing. Wow! The clash between the conservatives and the hipsters still rings true. The summer love affair between the two leads does as well (even though they theoretically didn't like each other during the shoot). The only quibble I have is the sappy ending. But, hey, it's a summer movie—about love, conflict, sex, and dancing all rolled up in one. Worth re-watching if you haven't seen it in a while. Or if your parents dragged you to a "grown-ups summer camp."
And… if the above list isn't enough and you're still in the mood for Summer Movies, here are some others worth checking out.
Body Heat
American Graffiti
The Talented Mr. Ripley
Meatballs
Now and Then
Y Tu Mama Tambien
Stand By Me
Dazed and Confused
Some Like It Hot
Deliverance
Days of Summer
The Parent Trap
Adventureland
Endless Summer
National Lampoon's Vacation
Knife in the Water
Deliverance
Jaws
Letters to Juliet
What have I missed?