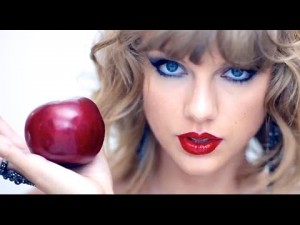 I've talked a lot about the opportunities online publishing brings, especially to writers who found it tough getting published before the internet changed our world. I've also talked about author royalties and the way they're shrinking fast.
Now Taylor Swift, a well-respected artist with millions of teenage fans, has said "Uh—I don't think so," and her message just might kick-start a change in the way artists of all kinds are treated by publishing, distribution and retail giants.
Would you work free for three months?
Six months ago Taylor Swift slammed Spotify. Then, just a few months ago the word was that Apple was about to buy Taylor Swift's label, Big Machine. But the artist just dealt an embarrassing blow to Apple, who created a new music subscription program called Apple Music and wanted to give its customers a free three-month 'trial' of the new service. During this trial, Apple announced, musicians would not receive royalties on their music.
Taylor Swift's response? "Um. No. Not this chick."
In her words: "I'm not sure you know that Apple Music will not be paying writers, producers, or artists for those three months. I find it to be shocking, disappointing, and completely unlike this historically progressive and generous company. Three months is a long time to go unpaid, and it is unfair to ask anyone to work for nothing."
Swift's message to Apple was polite yet firm, but the underlying message was clear: You are a greedy behemoth, and you are out of touch with the artists whose work you take advantage of, and I'm not going to give you permission to use my music unless you pay. It's another blow for Apple, who is still trying to recover from their Justice Department anti-trust suit. At one point, they were considered of the planet's most popular corporations, but being labelled stingy by a star as shiny as Swift, coupled with their push-back against DOJ, has tarnished their reputation.
Apple will pay its artists a fair royalty
The good news is that Apple conceded almost immediately. Thanks to Swift, they agreed to actually pay artists and songwriters for its three-month free trial, and pay them a decent amount, not peanuts. It's great news for Swift but will hopefully be even better news for less-famous artists who are facing financial difficulties thanks to the ever-growing trend of giving away music.
How did it go so spectacularly wrong?
One theory says the Apple executive in charge, long-time music executive Jimmy Iovine has principles that clash head on with the late, great Steve Jobs. Apparently Iovine was responsible for axing the royalties during Apple Music's free trial, by introducing to record companies the concept of "music for the entire family" rather than individuals. Apple Music's service, he claimed, would far surpass Spotify, Pandora, and all the others. The ding of royalties for three months would be more than compensated down the road, he claimed..
To be fair, Taylor Swift wasn't the first to criticize the Apple policy. She was just the most well known. A handful of small, independent music labels stood firm against Iovine's contract, and many feel their actions galvanised Swift to act. But whatever the impetus, the news has, once again, opened up a raw wound.
Should artists be paid for their work?
Apply logic and the answer has to be yes. Say you drive a taxi. Would you drive it for three months without charging your customers? Of course not. Or you're a teacher. Would you teach high school for nothing? No way. Now, imagine you're a writer.
Authors need a Taylor Swift of Our Own
We're being squeezed harder than ever by Big Publishing. Advances are down, royalties are too, contracts are more stringent, and there's very little flexibility unless you're a best-selling author. The Authors' Guild says it's taking on the issue of intransigent contracts, and maybe they will. But when Amazon launched its own subscription service last year, the result was a significant downward pressure on author royalties. Amazon just announced its own plan to rectify the situation. Time will tell if it works.
In the meantime, though, we need our own Taylor Swift: a successful high-profile author on our side to take on Big Publishing and keep Amazon honest. Yes, Joe Konrath has been telling it like it is for years, but I think he's tired. It's time for someone new.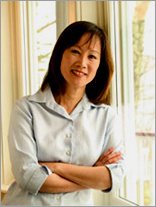 Tess Gerritsen has been pretty vocal about the way she was shafted by Hollywood regarding her novel Gravity both here and here. Hers was a contractual dispute, not about royalties, but I'm glad she's airing the not-so-nice side of movie-making.
But here's a fantastical thought. How about if someone like Stephen King, an international best seller for decades, refused to let sign a new contract unless royalties for all authors (particularly on ebooks) were at least 50%? Or what if he withdrew his entire back catalogue from Amazon unless there was a guaranteed royalty for a KU or KOLL sale? Would anyone listen?
There's already talk about a 'Swiftian' future for authors. The excellent publishing blog Futurebook asks:
"Could a little bit of Swiftian kick-back help the book business too? It is worth contrasting Apple's manoeuvre with the changes Amazon made to how it will pay indie writers signed up to its all-you-can-read Kindle Unlimited (KU) and the Kindle Owners Lending Library (KOLL).
But as the blog also says:
"A more pertinent question book publishers should be asking, is not what could Taylor Swift do for them, but how the music business got into a position where it had to rely on a single artist to run its negotiations for them."
Hmmm. What do you think?