It's January, about as far from summer as it gets. It's dark, cold, windy and gray, and all over the northern hemisphere people are feeling blue. But there's a bright side. Chicago is full of blues clubs, and you'll find me hanging out in them as often as I can. In fact, January is the only month that Buddy Guy does a series of live shows at Legends, his club down in the Loop.
Chicago Blues are unique, indigenous to the city. They evolved from classic blues, thanks to the Depression and Great Migration, when thousands of workers moved from the Southern states to the north's industrial heartland. The music was developed by street musicians like the bottleneck guitar legend Kokomo Arnold, whose day job was a steelworker. But he also owned a popular moonshine business.
Back then the open air market on Maxwell Street was a center for Blues street musicians. However, most of the city's original blues clubs sprang up on the South Side, including Ruby Lee Gatewood's Tavern, nicknamed The Gates, and later the Checkerboard Lounge (R.I.P.), and Theresa's.
The Blues, as integral to Chicago as the wind, Lake Michigan, and Frank Lloyd Wright, has, unsurprisingly, inspired its own creative pursuits, and they're not always about the music.
Cadillac Records, The Movie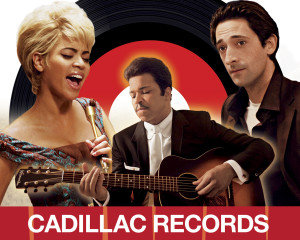 Cadillac Records, the 2008 musical biopic, explores the pre-1940's to late 60's music scene, covering the life and times of the influential Chicago brothers Leonard and Phil Chess, and some of the blues artists who recorded for their label, Chess Records.
The film celebrates Cadillac Records, with Adrien Brody as Leonard Chess, and there's a host of top actors and performers supporting the story, including Blues master Willie Dixon as Cedric the Entertainer and Mos Def as the legendary Chuck Berry. Columbus Short plays Little Walter, Jeffrey Wright is Muddy Waters, Eamonn Walker takes the place of Howlin' Wolf, and Beyoncé plays the unforgettable diva Etta James.
Recent Blues History in Fiction
My friend and best-selling author Renee Rosen writes recent Chicago histories
in fiction form.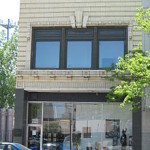 She's currently working on a new novel about the Chicago Blues and Chess Records. It's due out in fall 2016, and I can't wait to read it.I do confess to some envy that she gets to spend so much time digging up the history of the Blues.
But maybe I shouldn't be. Back in 2007 I edited the crime anthology Chicago Blues, a collection of noir stories by Sara Paretsky, Stuart Kaminsky, Max Allan Collins, Marcus Sakey, Sean Chercover, Joe Konrath, and more. Not only are these folks some of Chicago's best crime fiction authors, but together they plumbed Chicago's dark and sometimes desperate depths, including the Blues.
Blues-inspired Fine Art
But wait. There's more. Fine Art America contains 6,805 works of Chicago blues art for sale, proving again just how popular the genre is and how wide its influence on the arts.



Sounds from some of the Greats
If you're not familiar with Chicago Blues, here's a tiny sampler:
• Howlin' Wolf performing "Smokestack Lightning", played live in England way back in 1964

• Muddy Waters playing live in Dortmund, Germany, in 1976

• An entire Etta James concert at the Newport Jazz Festival in 1991.

Want more? You'll find a comprehensive list of Chicago Blues artists here, on Wikipedia


3 great Chicago Blues clubs
There are plenty of blues bars all over Chicago — I'm going to one this weekend. If you find yourself in town, here are three clubs I like a lot:
Blue Chicago in River North, which opened in 1985, focuses on local female blues vocalists like the amazing Shirley Johnson and Claudette Miller. It's tiny, and has a cover, but it's always packed.
B.L.U.E.S, another tiny place on Halsted, is wonderful, too. Much more authentic than its larger neighbor across the street. It claims to be the oldest Blues bar in the world. Well, certainly on the North Side of Chicago.
Rosa's Lounge, on the West Side, is owned and run by local drummer Tony Mangiullo and his mother, Rose.
I hope You "Get" The Blues this winter.