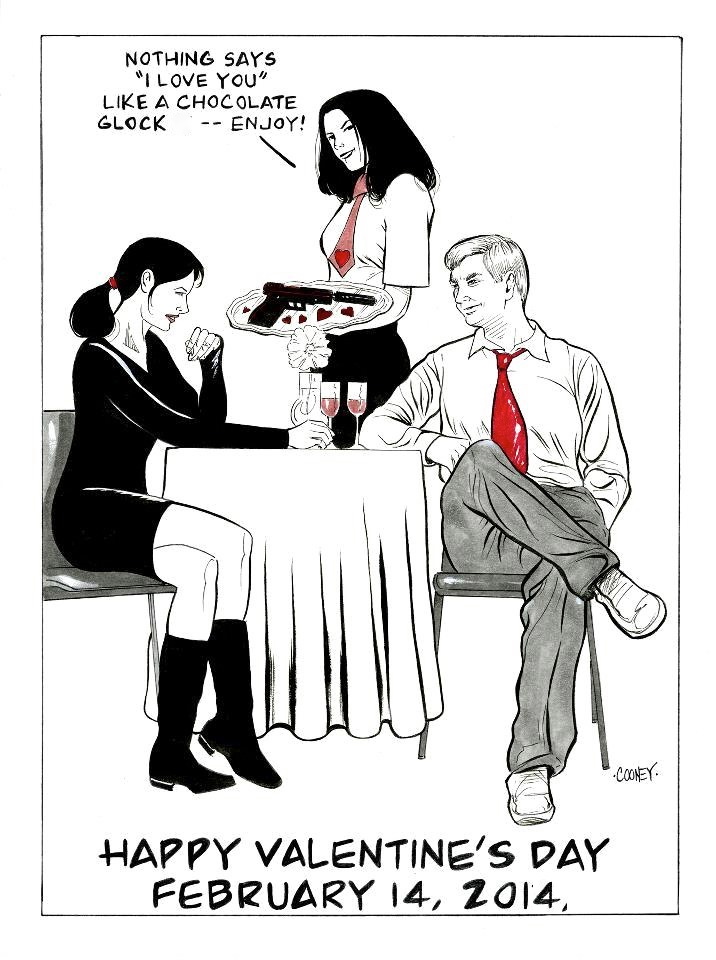 OK… here's the thing. I am not a Valentine's Day person. Never have been. Think it's a Hallmark holiday designed to fleece—er—line the pockets of florists, candy companies and jewelers. (Thanks to artist Dan Cooney and author Noel Hynd for use of the image)
But Valentine's Day Specials focused on books? Well that's a different kettle of fish, Ollie. Happily, I'm a part of two exciting events, both of which are offering some pretty cool things when you sign up.
Interested a $250 or $150 prepaid MasterCard plus a Kindle Paperwhite? If so, sign up for this event. It's sponsored by the Kindle Book Review and Digital Book Today, two of my favorite websites.  All you have to do is click here and follow the directions, which ask you to follow certain authors, sign up for their newsletters, and check out their books.  As one of those authors , my request is that you sign up for my newsletter.  When you do, you'll also get a free copy of "Your Sweet Man," which is probably my favorite short story.  So, money… Paperwhite… new books and stories … That's my kind of Valentine's Day! Again, click here to enter.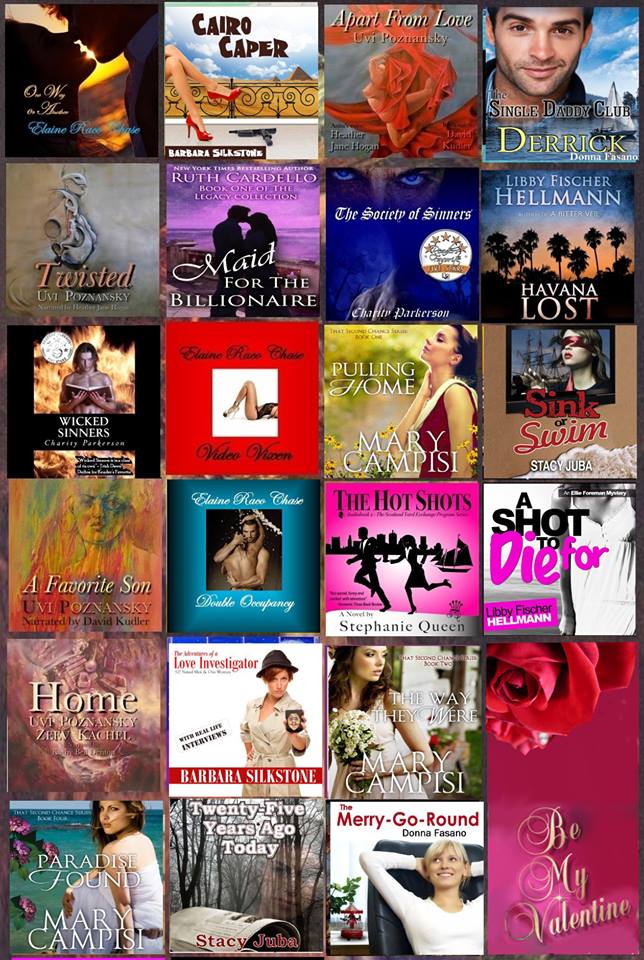 If you're an audiophile, here's an opportunity to win free audiobooks. It's a Facebook event , created by the incredibly talented Uvi Poznansky, that you need to "join" in order to win. Just click here… that's all there is to it. Winners will be announced  (and emailed) Sunday, February 9th,  at 8:00pm PST. Btw, excerpts of all the eligible audiobooks will be played during that weekend.  I'm giving away audios of A Shot to Die For and Havana Lost. Who said you can't mix love and romance with crime?
Hmm… I guess it is possible to mix love and crime.  Hope you'll take advantage of these events. And have a (bah, humbug) sweet Valentine's Day.