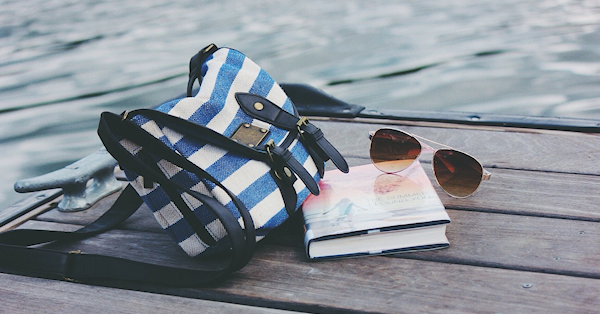 Hi, all. It's summer, when millions of us look forward to spending time reading in the sun or shade. Here are six books I'm excited about this summer: some are thrillers and crime fiction; others aren't. But they're all going to be great reads. Promise.
The Swimmer by Joakim Zander
I read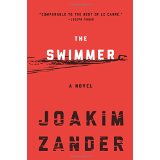 The Swimmer, an espionage thriller translated from the Swedish, and couldn't put it down. It's the author's debut, which makes the sensation it's caused even more impressive. The HarperCollins website says:
It's "Homeland meets Stieg Larsson,"… heralding the arrival of a new master in the footsteps of Larsson, Le Carré, and Graham Greene.
It was certainly more suspenseful than LeCarré, and I love suspense. But what I liked even more were the details and actions he ascribed to his characters. It was full of "show don't tell's" – which for me is evocative. As in many first novels, it's a tad bloated, but I didn't mind. If you like espionage, family conflicts, and bad guys who think they're heroes, you'll like The Swimmer.
The Devil's Game by Sean Chercover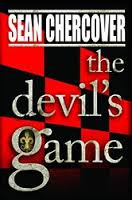 I'm reading Sean Chercover's new book, The Devil's Game. Full disclosure: Sean's a good friend and when I edited Chicago Blues, an anthology featuring short stories by a bunch of Chicago authors, I forced him to submit a story. At the time, Sean was writing straight PI crime fiction, and I loved his character Ray Dudgeon. Now, though, he's moved into new territory, and I'm not quite sure what to call it. Sci-fi thriller? Religious thriller? Conspiracy thriller? Here's what the blurb on Sean's site says:
"Daniel Byrne spent ten years as a Vatican investigator, scrutinizing and debunking miracle claims— until he burned that life to the ground when one investigation shook his faith and revealed disturbing earthly conspiracies. Determined to find the truth, he steps into a new life of secrets and lies, joining a powerful group that wields hidden influence over world events. In this fast-paced sequel to the bestselling The Trinity Game, can Daniel navigate a shadow world of secrets and conspiracy to stop a pandemic with devastating global consequences?"
Actually, that's what's so great about Sean's writing. It's so polished you'll follow him anywhere. Even when he takes you on surreal journeys, which The Devil's Game seems to be. Btw, I'll be interviewing Sean July 12, on Second Sunday Crime. More details coming soon.
The English Spy by Daniel Silva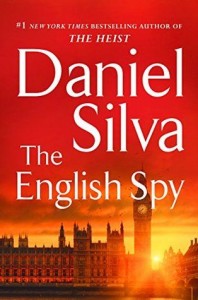 You know it's a great book when you really can't put it down. Daniel Silva is a NYT best- selling thriller writer and one of my all time favorite authors. I think I've read all his thrillers, even before he introduced Gabriel Allon. While some of his plots may seem familiar, his elegant prose and unexpected plot curve balls keep me coming back for more. Silva always brings his books out in midsummer, so look for The English Spy at the end of June. It's the 15th in the acclaimed Gabriel Allon series – and Gabriel is now head of The Office. This should be a good one!
Btw, you can hear Daniel Silva in a LIVE interview on Authors on The Air with Pam Stack  (I might be there too!) Thursday, June 25 at 6:00pm EDT. Please join us!
What about some great new reads by female authors? Here are a few I'm delighted to feature.
The Nut Hut by Kathleen Taylor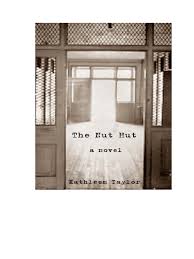 Sometimes I get tired of bleak and dark, and it's good to have a laugh. Kathleen Taylor's The Nut Hut does that while still delivering a bite. I was proud to blurb the book. Here's what I said:
A sweeter, less caustic version of One Flew Over the Cuckoo's Nest, The Nut Hut is the story of attendant Becky Decker's first week in a mental institution during the early 1970's. Still the story retains a bite. The prose is velvety smooth, and the sharp characterizations make for a fast, unputdownable read. I recommend it highly, if only to remind those of us who are not impaired how blessed we really are.
This is a not to be missed story, and a very fast read. It's out on Friday, and I hope you enjoy it as much as I did.
What the Lady Wants by Renee Rosen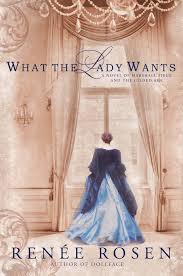 As a Chicagoan, any book telling the story of my windy city is worth reading. This one, a 'novel of Marshall Field and the Gilded Age', is a dream of a historical novel, full of heartbreak and scandal, set against the backdrop of Chicago's Great Fire and the years after.
As the Barnes & Noble website says, in a review by Erika Robuck, national bestselling author of Fallen Beauty:
"Rosen skillfully charms, fascinates, frustrates, and moves her readers in this turn of the century tale. Set on an epic historical stage, What the Lady Wants contains all of the hedonism, decadence, success, and tragedy of the great American novel."
I  gobbled it up without stopping, and enjoyed it immensely. In fact, it reminded me a bit of the BBC's Mr Selfridge TV series, and I kept seeing Jeremy Piven as Marsh Field. I highly recommend this read, which, of course, was meticulously researched and full of spirit.
The Incidental Spy by…. Me!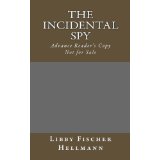 Speaking of historical fiction, you didn't think I'd let an opportunity pass without mentioning a novella I've written, did you? You'll have to wait a couple of months before it comes out (in September — and no, that's not the real cover). Actually, writing it was a surprise for me. After Set The Night On Fire, A Bitter Veil, and Havana Lost, I thought I was done with historical thrillers. Guess what? I wasn't. So I wrote a novella that's set during World War Two. Here's how I describe it:
Young Lena Bentheim is forced to flee Nazi Germany for Chicago in 1935, leaving her family and boyfriend behind. After learning English, she eventually finds a new life as a secretary in the Physics Department of the University of Chicago. She meets and marries another German refugee scientist and has a child. Then tragedy strikes, and Lena is forced to spy on the nuclear fission experiments at the U of Chicago. A novella set in the early years of the Manhattan Project, The Incidental Spy is another fascinating historical thriller by Libby Fischer Hellmann.
I'll have much more information about it in the weeks ahead, but if you'd like to review it I'm happy to send you an advanced reader's copy. Just let me know.
Happy Summer Reading, everyone. And no, there will not be a Pop Quiz in the fall.
What are your best recommendations for summer reading?