They (whoever they are) say that if the 1st book in your series is a winner, readers will read through the entire series. I don't know if that's true, but I have a couple of great deals on both 1st Ellie and Georgia books for you!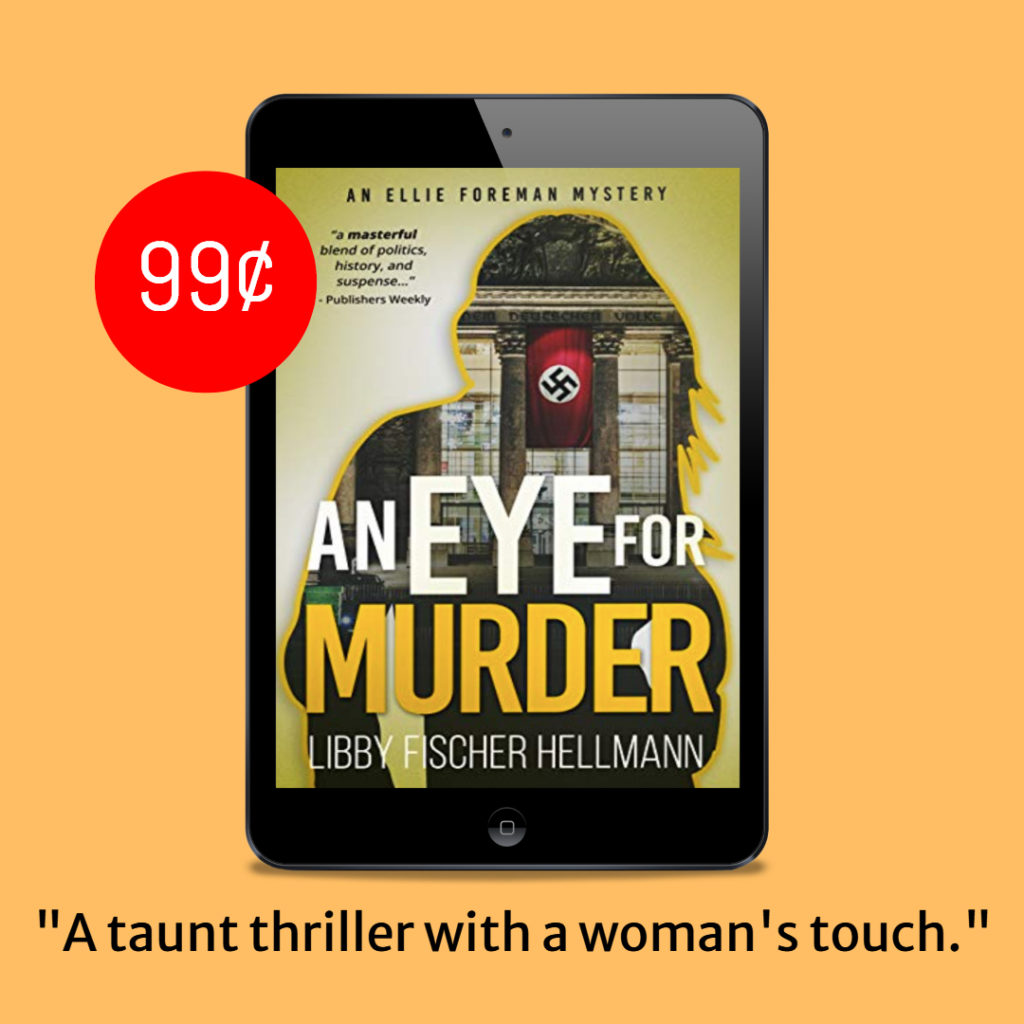 An Eye For Murder was a spinoff from the first short story I ever wrote, "The Day Miriam Hirsch Disappeared." Set in 1938 in Lawndale, a Jewish middle-class neighborhood in Chicago, the story introduced Jake Foreman, a teenager with a huge crush on an actress at the Yiddish Theater. But she only had eyes for a guy named Skull, who may or may not have been a gangster.
The story won several awards, which shocked the whatever out of me.
Fast forward a couple of years. It was time for me to start a series. But I was stuck. I knew I wanted to write about a strong woman, not too young, not too old. But who? what? where? After many tortured hours, many of them laced with wine, I rallied with a "Eureka" moment.
What if I moved the characters from that short story ahead in time fifty or sixty years? Jake would be in his seventies. But what if he had a daughter? And what if his daughter had a 12 year old daughter? As it happened, I had a 12 year old daughter. They wouldn't live in Lawndale any more, but what if they lived on Chicago's North Shore? I live on the North Shore. And what if the protagonist was a documentary film producer? That's what I was. And what if she was divorced? Um.. I wasn't. At least then. And what if the family was Jewish? Mine was.
That's how Ellie Foreman was born. Her first mystery, An Eye For Murder, is a contemporary thriller, but at its heart is the knowledge of secrets forged during World War Two. Btw, Ellie may sound like me, but she's not. She's a lot funnier, braver, and better.
There are six books in the series, with more to come. Eye, a national bestseller, was nominated for an Anthony Award and won several local awards. In fact, Ellie has thrilled and entertained readers for twenty years without going stale.
If you haven't met Ellie yet, I invite you to dive in. It's only 99¢ on Amazon and Free until the 13th if you're in KU. I hope you enjoy the read. It's set during the hottest days of the summer. I'll bet you can relate.
PS You can get big discounts on the other books in the series at my Online Ebook Store.

EASY INNOCENCE AUDIOBOOK FREE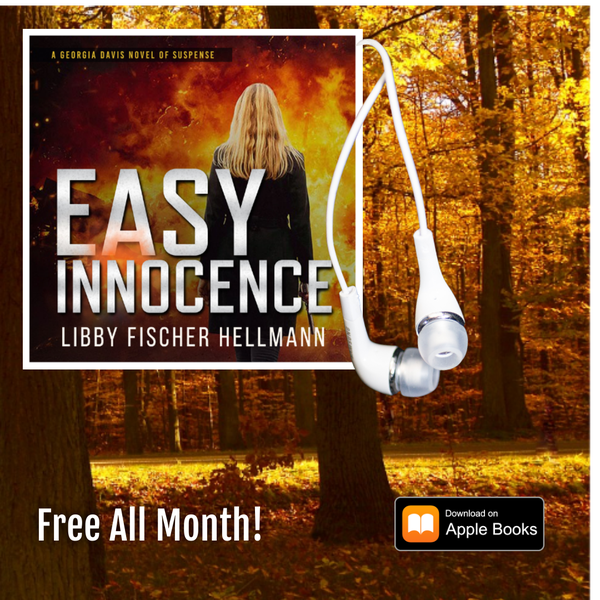 For audiobook lovers the news about Easy Innocence, the 1st Georgia Davis thriller, should be welcome. The EZI Audiobook will be FREE on APPLE BOOKS the entire month of June! You can find it here. I love Beth Richmond's narration. I hope you agree.
I hope you'll usher in summer with both of my series starters if you haven't yet read them… And, switching subjects, please be kind to yourself and those you love.