Some good news here. In fact, I'll just reprint the press release. I am honored to be included.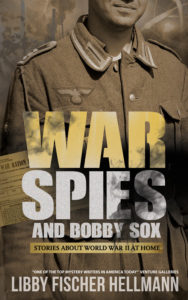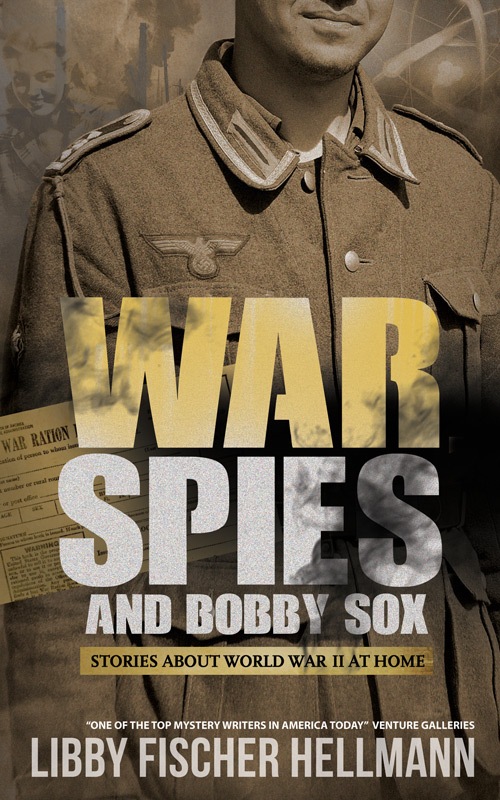 FOR IMMEDIATE RELEASE

Chicago Author's Novel a Finalist for CWA Book of the Year Award
Chicago, IL, October 3, 2017—Crime thriller author Libby Fischer Hellmann's latest work of fiction, War, Spies and Bobby Sox: Stories about World War II At Home, was nominated for the 2017 Chicago Writers Association Book of the Year Award in Indie Fiction. A collection of three novellas set during World War II on the American home front, War, Spies and Bobby Sox is one of three finalists for the award, which will be announced in early December. Hellmann's book depicts the tumultuous effect of war on three women and illustrates how the action, terror and tragedy of World War II was not confined to the front lines.
Hellmann left a career in broadcast news in Washington, DC, and moved to Chicago 35 years ago, where she began to write gritty crime fiction. Fourteen novels and 25 short stories later, she's now firmly rooted, and claims they'll take her out of the Windy City feet first. She has been nominated for many awards in the mystery and crime writing community and has won several. In 2005 Hellmann was the national president of Sisters In Crime, a 3,500-member organization dedicated to the advancement of female crime authors. She also hosts two monthly interview shows: SOLVED!, a streaming TV show which is part of AuthorsVoice.net, and "Second Sunday Crime" a radio show on the Authors on the Air internet network.
War, Spies and Bobby Sox: Stories About World War II At Home
The Red Herrings Press
Available in print, ebook and audiobook online and wherever fine books are sold
ISBN: 978-1-938733-97-0
E-book: 978-1-938733-98-7
Audiobook: 978-1-938733-99-4
For more information, visit https://libbyhellmann.com.
###