I was watching Saving Mr. Banks last night when I saw something I've never seen in a film before. It's something I did as a little girl when I was playing by myself, and frankly, I thought it was unusual. Now I'm not so sure.

The little girl who grows up to be P.L. Travers (and wrote Mary Poppins) is playing in a field, and she's building tiny structures and houses  out of sticks and leaves, like this: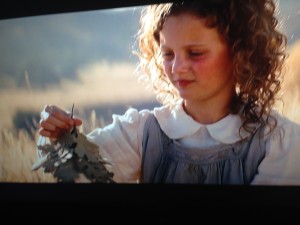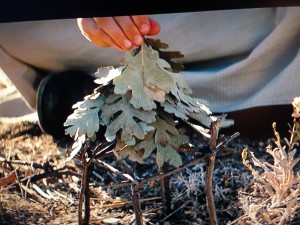 I was taken aback, because I used to march over to the school playground, where dirt berms lay adjacent to the asphalt. I would collect rocks, pebbles, sticks, and leaves, then crouch or sit on the ground and create campfires and huts, too.
Did you ever do this? Is it more common than I thought? If not, what did you do when you were outside playing by yourself?
I'd really like to know.