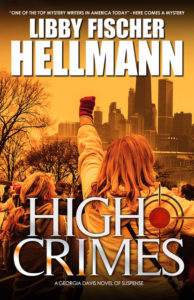 So the release of HIGH CRIMES is only a month away. I'm getting excited – maybe you are too, just a little? To whet your appetite, I thought it would be fun to take a "Behind the Scenes" look at some of the locations in the novel, because Georgia doesn't stay in Chicago this time around.
For those who don't know or recall, this is the 5th Georgia Davis crime thriller. In it Georgia is hired to hunt down those ultimately responsible for the murder of Resistance leader Dana Baldwin fourteen months after the 2016 election.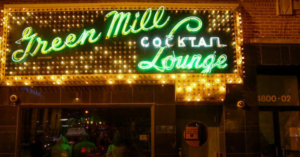 Georgia's investigation takes her to several locations this time. In Chicago I was finally able to set a scene inside the famous Green Mill Lounge. Long known as a place for great jazz, it was also a hangout for Al Capone.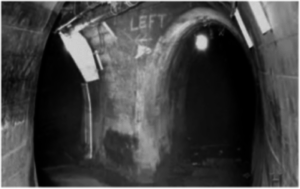 Behind the bar is a staircase leading to some secret tunnels that provided a quick escape when the cops or Capone's enemies were closing in.




Georgia also travels to Washington DC, and, as some of you probably know, that's where I grew up. So I finally had the chance to describe parts of my "home town." After you read it, I suspect you'll know why I moved to Chicago. 🙂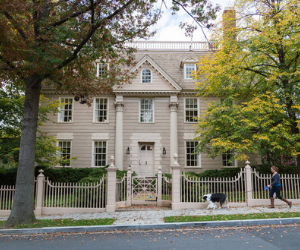 One of the biggest changes in DC has been the re-gentrification of the Kalorama neighborhood, where President Obama and Ivanka Trump now live. During the 1920s Kalorama was one of the toniest neighborhoods in the city, with huge mansions and a genteel atmosphere. In fact, before the Depression my mother grew up on Wyoming Avenue, which is right in the heart of the area, about a block from former President Warren Harding's home. After the Depression, the area declined precipitously. But now – well, check out one of the mansions.Georgia also makes side trips to Chevy Chase, Maryland, and a horse farm in Virginia,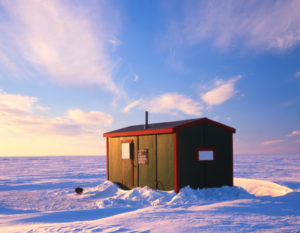 Georgia also goes to Northern Minnesota where she ventures out on frozen ice to question someone in an ice house on Sand Lake. As an East Coast girl from the city that freaks out at a snowflake, I'd never heard of ice houses until I moved to the Midwest. Saw one, went inside, and marveled.
It was fun to explore and describe the locations in HIGH CRIMES. Hope you enjoy reading about them.