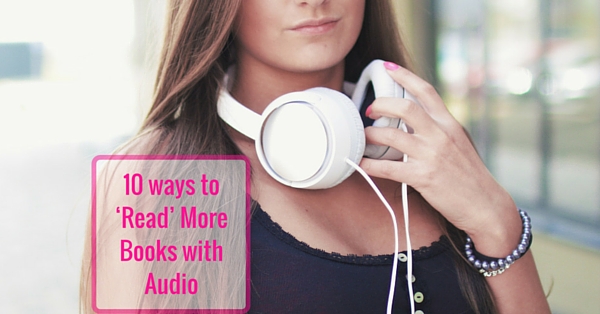 Audiobook sales are booming. Goodereader says that the global audiobook industry is currently worth 2.8 billion dollars and that approximately 3.88 million audiobooks were downloaded in 2015 compared to 2.47 million ebooks. Indeed, audiobooks are the fastest-growing distribution method in publishing today. I won't go into all the reasons–you probably already know them–but I will mention a few:
— They're convenient. With ebooks and physical printed books you have to sit down and concentrate. Drop your Kindle in the bath and you'll wreck it. With audiobooks you can multi-task and go hands-free (most of the time).
— It's a terrific way to "squeeze in" an extra book between the others.
— And most important: who doesn't like to have a story told to them? It can be an entirely different experience from reading words on a page. Even I have succumbed. Probably 50% of the "books" I read now are on audio; the other 50% are split between ebooks and print.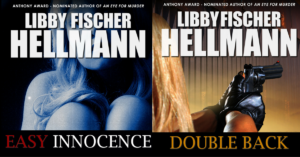 All 13 of my thrillers, including my short story collection, are on audio and available at Audible, Amazon, and iTunes. In fact, I am in the process of RE-recording several of my audiobooks. Easy Innocence with Beth Richmond as narrator, and Doubleback, with Eva Kaminsky are already done, and I do have a few codes if you're interested in a free download in exchange for a review. (Email me through my website).
It's not that they weren't professionally done in the first place, but as a now-avid consumer of audiobooks myself, I understand better how the right narrator can add nuance, clarity, and enjoyment to an audiobook. They can make the difference between a good book and a great one.
Did I mention how convenient they are? Let me count the ways.
10 ways to listen to books throughout the day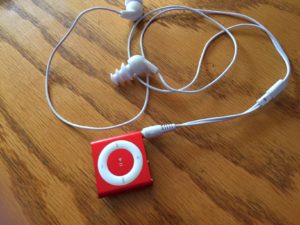 1. In the pool: Really. I just bought this amazing little contraption. (a tiny waterproof iPod) It works! Now I swim laps by time instead of counting them. And get in a few chapters while I'm at it.
2. On my daily walk, elliptical, or other exercise
3. While I'm doing your hair and makeup, or shaving for the guys
4. During my commute, whether by car, bus, airplane or tram
5. While preparing dinner, doing the dishes, or cleaning the house
6. Driving around doing errands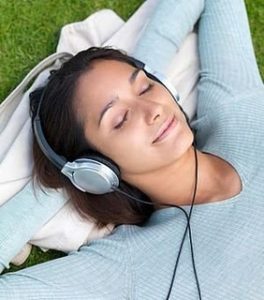 7. In the park
8. At work – some jobs mean you can free part of your brain to enjoy stories while the rest of you focuses on getting your work done. If your job is monotonous it can be a sanity-saver
9. While waiting in line for tickets, service, a doctor's appointment, an elevator, a decision.
10. In bed, at the end of the day, when you like nothing better than drifting off to a great story
What about you?
Have you joined the audiobook brigade yet? Where and when do you listen?
Next time I'll talk about the production process.
I have another related blog post called "A Narrator's-Eye View of Audiobooks"