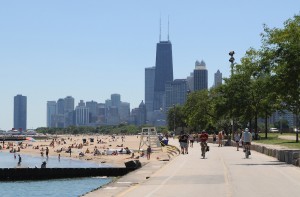 Hi, everyone. I'm happy spring is trying to settle in Chicago. On the left is  Oak Street beach. It doesn't quite look like this yet, but I'm counting on it soon. And hoping we've seen the last of the tornadoes.
I have some fun things for you: not one, but two stories each under a dollar, and I could use your help figuring out a new cover for one of my books…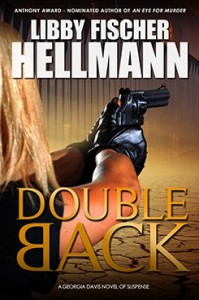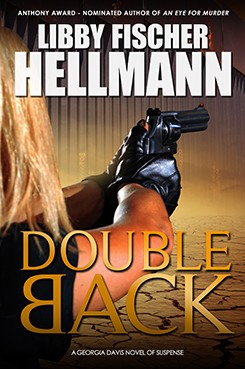 Doubleback  On Sale for Just 99¢
Little Molly Messenger is kidnapped on a sunny June morning. Three days later she's returned, apparently unharmed. A few days later, the brakes go out on Molly's mother's car.
An accident? Maybe. Except that it turns out that Chris, Molly's mother, is the IT manager at a large Chicago bank and may have misappropriated three million dollars. Molly's father hires PI Georgia Davis to follow the money and investigate Chris's death.
Doubleback reunites PI Georgia Davis (Easy Innocence) with video producer Ellie Foreman (An Eye For Murder, A Picture Of Guilt, An Image Of Death, A Shot To Die For). The two women track leads from Northern Wisconsin to an Arizona border town, where illegal immigrants, smuggled drugs, and an independent contractor come into play.
Find out what happens next here.


Capital Partners – A Short Story – Just 99¢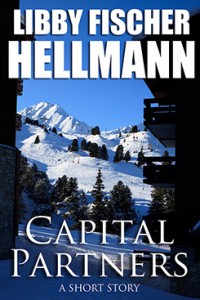 Imagine if your spouse got caught in a Ponzi scheme.
This story is about just that: two women whose husbands are involved in a fraudulent investment operation. The couples vacation at a posh ski resort, where the women take matters into their own hands.
Publishers Weekly called it "a fine story…"
This story was originally published in the Writes of Spring Anthology, Nodin Press, 2012, edited by Pat Frovarp and Gary Shulze.
Discover how the story unfolds at Amazon, B&N, iBooks, and Kobo.


Help a Graphically-Challenged Author?

I've had nothin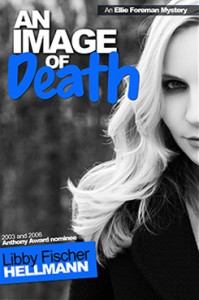 g but trouble with the cover of AN IMAGE OF DEATH. I've changed it several times, and it's still not right. The cover looks too sweet and not enough like the thriller crime novel it's supposed to be.
Any suggestions ? I'd love to hear them. Or you can join the conversation underneath the  video I did on my Facebook page here.






Thanks in advance, and Happy reading!